4 Best Qualities to Look for in An Auto Mechanic
---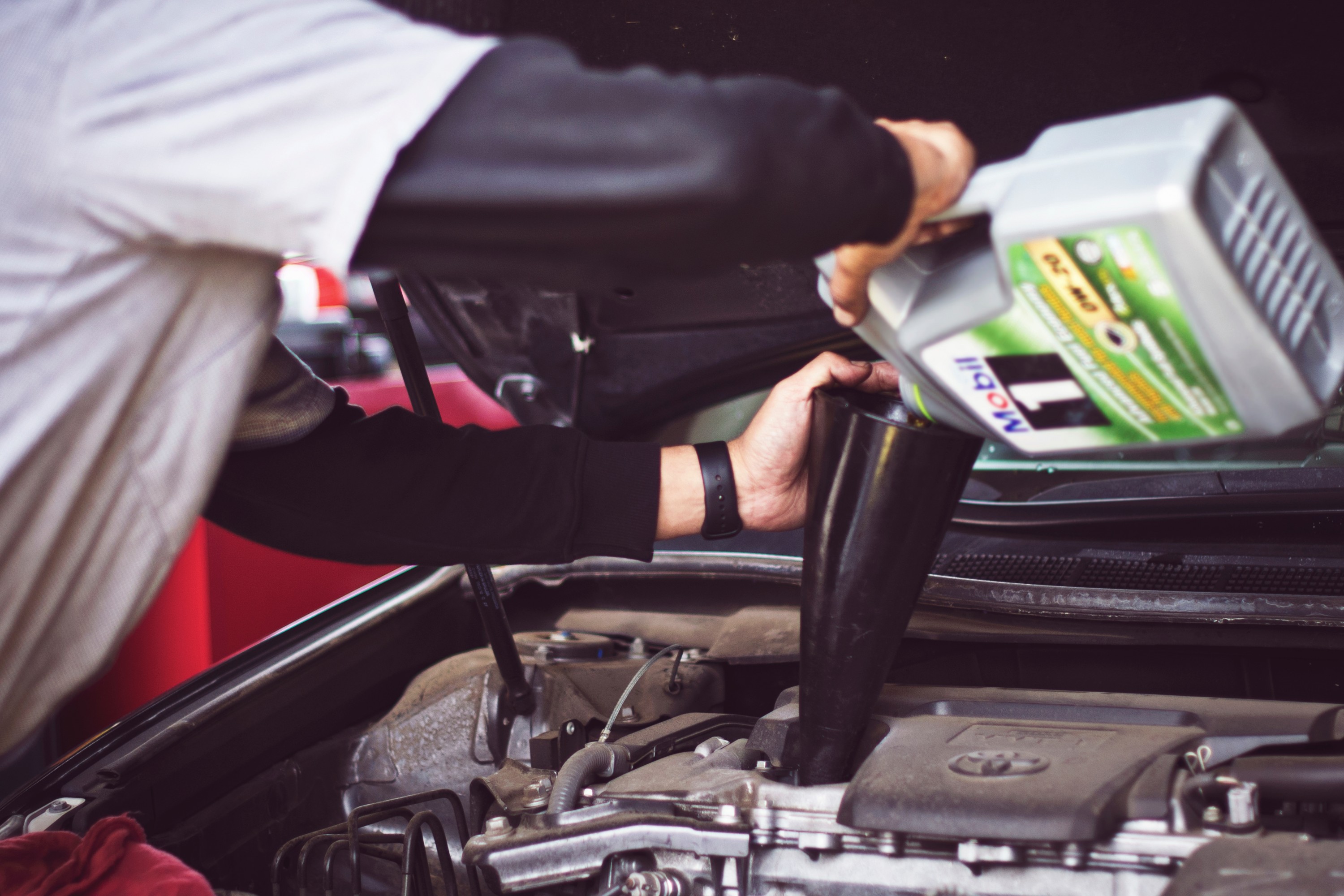 Whether your car is due for a routine oil change or your check engine light has just come on, finding the right auto mechanic shop can be a daunting task. As your primary mode of transportation, you'll want to ensure your car is in good hands with an experienced auto mechanic, who has the best tools and knowledge to get the work done right!
To help narrow down your search, here are the 4 best qualities to look for when choosing an auto mechanic to service your vehicle:
1. Great Communication: Coming in at number one on our list is great communication and customer service skills. Your car may be in the shop for a variety of reasons (e.g. tire rotation, new brakes, engine repair, diagnostic testing, etc.). And depending on the type of repair or replacement needed to get your car back on the road, you'll want a mechanic who's personable and who talks you through your options, so you can make well-informed decisions. A quality auto mechanic is one who explains the issue and is committed to ensuring you understand every step of the repair process as well as one who encourages you to ask questions.
2. Auto Mechanical Expertise: In addition to great communication and customer service skills, it's essential that your mechanic has a superior knowledge of the auto industry and is trained to perform the type of work needed. Cars break down for a variety of reasons, so it's important to choose a mechanic who can diagnose a problem quickly, come up with a practical solution, and use the best tools and equipment to fix the issue.
3. Professional Work Ethic: It should be easy to spot a professional work ethic. This is someone who doesn't waste time standing around. Instead, this person is ready to get his or her hands dirty and does so by getting right to work on your repair, so your car is back to optimal function in no time!
4. Experience: Although this relates back to expertise, experience is a must have when choosing an auto mechanic. Because the auto industry is constantly evolving to keep up with new car designs and technology, your mechanic must have the hands-on experience, know how, and equipment to handle new and older vehicles.
At Newgate School, we work to ensure that every student who enrolls in our auto mechanic training program reflects these same types of qualities when they enter the workforce. Through our hands-on auto repair vocational school, we help students receive the training and experience they need to reach their full potential and obtain rewarding careers in the auto industries. And we're able to achieve this because of generous car donations from people like you! To learn more about our school's auto programs and how
Read More
---
Why Make a Car Donation in the Twin Cities?
---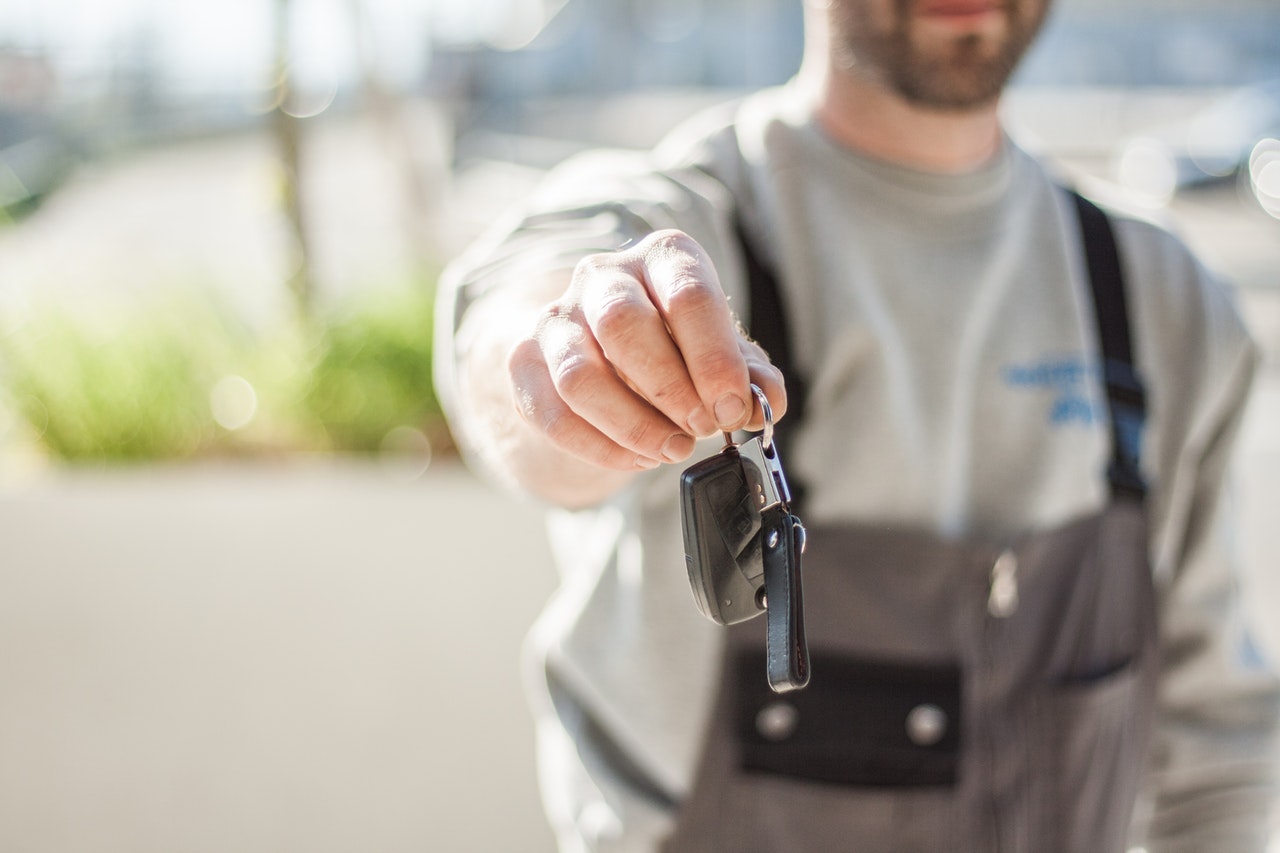 The new year is traditionally a time for new beginnings. It's the perfect occasion for setting new goals aimed at bettering ourselves and improving the world we live in. Perhaps one of your new year's resolutions is volunteering or donating some of your personal belongings to local charities to support others in your neighborhood. But deciding which charity aligns with your values, works to make a difference in the lives of others, and helps promote a stronger community can be tricky.
Depending on your personal situation, you may not realize that the perfect donation is actually sitting right in your garage or on your driveway. If you have an older vehicle in your possession that you're thinking of selling, why not consider Newgate School first.
Why Donate a Car to Newgate School:
Do you believe in second changes? We do at Newgate School. And we believe this starts with a quality education and real hands-on learning opportunities. At our auto repair vocational school, we offer unemployed or under-employed adults the chance to pursue rewarding careers as auto body technicians and auto mechanics.
When you donate your car to Newgate, it will be used to help train students on how to professionally restore cars, which are then sold at auction. The money received after the sale is used to fund our school's autobody mechanic training programs, allowing us to enroll more students and help them become contributing members of our great Twin Cities area.
And your car donation extends well beyond our school's training programs. Your auto donation also supports our "Wheels for Women" transportation assistance program, which awards single working moms throughout the Twin Cities a refurbished vehicle (at no cost) to help them become self-sufficient.
How to Donate a Car to Newgate School:
The first thing you need to do is bring your used vehicle and title to our school during regular business hours. No appointment is necessary! Once you arrive, we'll help you prepare the title work and report the transfer electronically to the State of Minnesota. Once you receive a donation receipt and a copy of the title work, you can immediately cancel your auto insurance.
In approximately 30-days, you will receive the final auto donation receipt that complies with IRS guidelines. The receipt shows how we used your vehicle and will help you determine the amount of your car donation tax deduction.
If your vehicle is not drivable, call Dennis Dunn, Newgate's transportation manager, at 612 378-0177, and he may be able to schedule a tow to collect your vehicle.
If you're looking to make a real difference when you give, why not donate your used vehicle to Newgate School rather than selling it. Contact us today or visit our website for more details. Your donation makes a difference!
Read More
---
Understanding the Difference Between All Season Tires vs. Winter Tires
---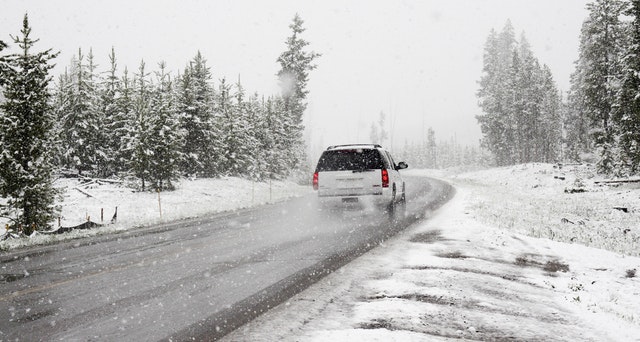 Minnesotans are gearing up for another winter season. For many drivers, the recent shift in icy temperatures means it's time to purchase a new set of tires before the heavy snow hits. One popular question we're often asked at our auto mechanic training school is whether all season tires are a better investment than winter tires, or vice versa.
While all season tires perform well in snowy conditions when compared to traditional (or summer) tires—not to mention also spare you the hassle of switching your tires before/after winter—the fact is all season tires lack the dependable grip and traction of winter tires, making them less desirable for the snowy roads ahead.
To help you choose the right tires for your car, here's a quick list of each tire's pros and cons:
All Season Tires
Pros of All Season Tires:
• Year-Round Performance
• Low Maintenance Required
• Affordable Alternative
Cons of All Season Tires:
• Low Traction in Freezing Temperatures
• Less Grip on Snowy Roads
• Tread Patterns Won't Prevent Snow Build Up
The sole purpose of all season tires is to provide adequate year-round performance in various driving conditions. What this narrows down to, however, is that your tires will perform well in moderate weather conditions, but they won't offer advanced capabilities to handle extreme elements. So, if you're living in Minnesota or any state that experiences intense seasonal changes, such as a snowy or below freezing winters, all season tires cannot protect you and your family from harsh outdoor elements.
Winter Tires
Pros of Winter Tires:
• Ideal Traction on Ice, Snow, and Slush
• Deeper Tread Depths
• Tread Patterns Reduce Snowy Buildup
Cons of Winter Tires:
• Easily Wear Down
• Costly to Replace
• Routine Maintenance
Winter tires are ideal for heavy snow conditions or freezing temperatures. Because winter tires are made of soft rubber, its tread is more flexible and won't harden when temperatures drop.
For more tips on how to winterize your car, stay connected with our blog page for helpful resources on car maintenance. If you'd like to learn more about Newgate School and how your car donation in the Twin Cities can help low-income young adults find rewarding careers as auto body technicians, browse through our website or contact us today!
Read More
---
Where Can Newgate School Take You?
---

Newgate School is all about transformation – both for the auto donations we receive and the incredible students we are able to teach. Each class of students is made of young men and women who are interested in mechanic training and want to make a change in their life. Some left high school before graduating and want to find a career. Others are learning English and auto skills simultaneously. Most find that the low student-teacher ratio and apprenticeship approach is where they really thrive.
Diverse, passionate, and goal-oriented, each Newgate class receives a year and a half of auto body training or auto mechanic training. Additionally, the faculty provides personalized instruction on the soft skills needed to create a successful career.
Today, Newgate graduates are auto body technicians and mechanics at shops like:
• Midas Roseville
• Fridley Auto Body
• Abra Auto Body
• Morrie's Bodyworks
• Latuff Brothers Auto Body
Additionally, many students end up in jobs such as:
• Painting large furnace/air conditioning systems across the country
• Building complex concrete pump engines
• Performing aviation mechanics at MSP
• Painting products for an international airline vehicle supplier
• Repairing and maintaining taxi radios and electronics
Our students' success speaks for itself. "I'd hire more Newgate grads in a minute," said one employer of our mechanic school's graduates.
If you or someone you know is interested in mechanic training or auto body classes, consider Newgate's two certification programs – Auto Body Technician and Auto Mechanics. "If you like figuring out how mechanical things work and enjoy a challenge, you will have a good career in auto mechanics," says Mike Scott, a Newgate instructor. "With over 4 million cars in Minnesota alone, there's sure to be a mechanic's job for you!"
Unlike other trade schools, Newgate is funded through local car donations and restorations, giving each student the ability to have a free education that consistently delivers strong job placements. Learn more or start your application by connecting with Transportation Manager Dennis Dunn at 612 378-0177.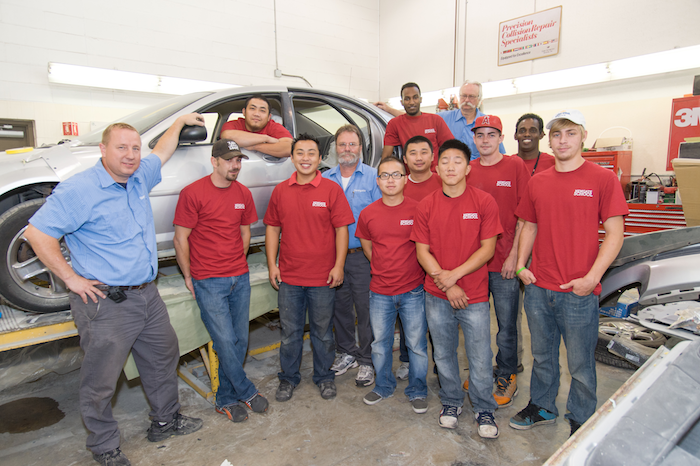 Read More
---
Wheels for Women Works
---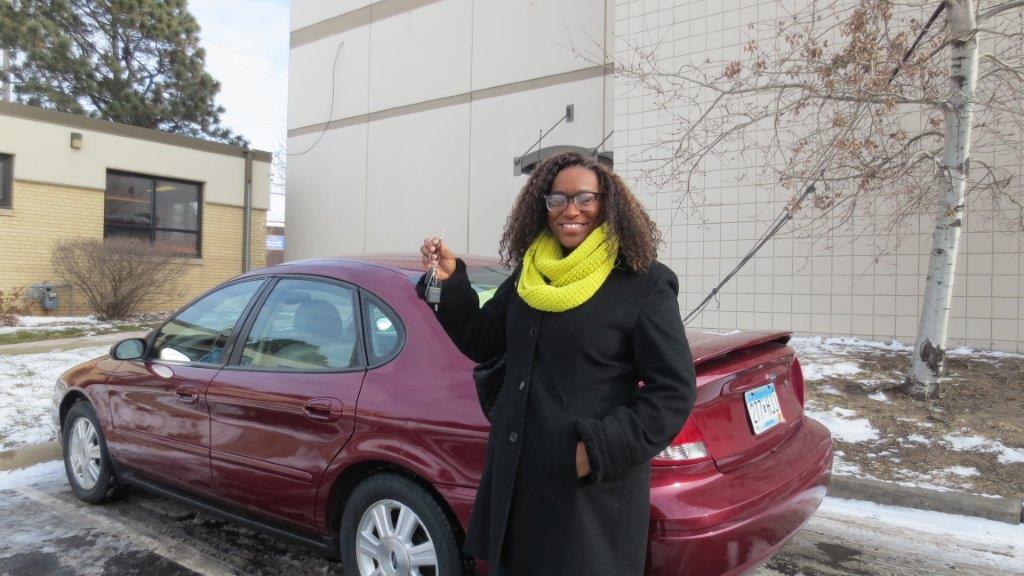 Meet Tyesha! She's the latest amazing single Mom to receive a vehicle through Newgate's Wheels for Women program. She heard about the program through the Jeremiah Program, which prepares determined single mothers to excel in the workforce, and decided to complete the on-line application. "My experience with the application process was efficient and convenient. I was able to apply online and heard back a little over a month via email! The representative provided the VIN number the same day and we arranged pick up within the week."
Newgate's Wheels program provides reliable transportation to single, working Moms who would otherwise not have a vehicle to maintain their jobs and get kids to school & daycare. Our students refurbish & repair eligible donated vehicles to get them ready for new ownership. "Our previous car was over 20 years old and our daily commute during the week is over an 1hr and 40 mins. round trip. With the winter coming it was imperative to have a reliable vehicle so my children and I could make it to school and work." Now she has the peace of mind a reliable vehicle brings for her family. "I am grateful for the generosity of those who donate to this program!"
Her overall experience with the program from the application process to picking up her new car was awesome. "Their was absolutely no cost to me and the process was really efficient. This vehicle will help our family accomplish our goals of maintaining employment, finishing school, and pursuing additional streams of income as we work towards homeownership! This was the perfect Christmas present!"
Read More
---