Our Programs

Three Ways Your Donations Help
At Newgate School in Minneapolis, MN, we provide vocational training support to young adults and working single mothers in the Tri-Cities to help them become financially independent. See how our programs empower young people and change their lives.
What We Do
Newgate School is a non-profit automotive vocational school that provides tuition-free 12- to 18-month training to young adults from disadvantaged homes. Students train for a career in auto mechanics or auto body repair and customization. Vehicles donated to Newgate are refurbished and detailed in our training programs described below. These vehicles are then either sold or given to local working single mothers.
Auto Body Training
A well-kept auto body is vital to the longevity of any vehicle. Students in this program develop valuable skills and knowledge for a career in collision repair, restoration services, customization shops, as well as other auto body-related opportunities. This is a longer program, 14 to 18 months, and it's self-paced with a low student-to-teacher ratio, so students develop the knowledge and skills they need. Graduates move into auto body apprenticeships armed with strong technical and analytical skills as well as a strong work ethic.
Auto Mechanics Training
There are many career opportunities available for students who complete our Auto Mechanics training program. This 12-month program provides students with a comprehensive understanding of the mechanical workings of cars, trucks, vans, and SUVs. Students graduate with bumper-to-bumper knowledge of vehicle construction and systems, how to complete computerized diagnostics, and safety and environmental best practices for service shops. Graduates of Auto Mechanics training have the necessary skills to work in auto service centers, gas stations, specialized repair shops, car dealerships, and many other places.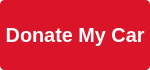 Wheels for Women
Any working parent knows the challenges of getting kids to school and daycare while making sure you get to work on time. Having a reliable car or van is essential to helping single working mothers move toward financial independence. Since 2002, Newgate School has provided hundreds of vehicles that our students have repaired and refurbished to single working moms in the area. These cars provide a path toward stability for hard-working mothers.
Your Donation Changes Lives
Newgate School has been financially self-sufficient since 1982. Through vehicle donations, we can provide tuition-free training to young adults from low-income homes throughout the Tri-Cities. Your car donation is a valuable educational resource for students in our programs, giving them valuable experience in auto mechanics and body repair. Once these vehicles are refurbished, we either donate them through our Wheels for Women program, or we sell them to fund our school operations. When you donate your vehicle to our school, we'll maximize the value of your donation. If we use the vehicle in Wheels for Women, the amount of your deduction will be the fair market value allowed by the Internal Revenue Service. If we sell the vehicle, your deduction will be the amount we receive in the sale. We even handle the title transfer, so you only need to bring in the car and the title. Donating your car to Newgate school is not only a great way for you to save on taxes, but you'll also help change the life of a promising young adult and working mother in your community.