About Newgate

Helping Low-Income Young Adults Succeed
Newgate School is committed to helping young adults in the Tri-Cities area become self-sufficient by providing free technical education and refurbished vehicles. Please read on to learn more about Newgate.
A Mission of Stability, Confidence, and Community
Newgate is a 501(c)(3) non-profit automotive school that is fully funded through vehicle donations. Our mission is to help young adults achieve financial independence by training for a career in automotive repair. Our students complete a 12- to 18-month training and certification program where they are instructed by highly skilled automotive technicians. They receive their training at no charge, but students "pay it forward" by providing refurbished vehicles to single working mothers. Newgate students graduate from our programs ready to begin stable, well-paying careers with confidence.
Over Fifty Years of Tuition-Free Training
For over fifty years, our tuition-free vocational training has served people from local immigrant communities, disadvantaged families, and young adults who had previously left school. Newgate's story begins in the 1960s when we provided training in partnership with the University of Minnesota. Newgate separated from the University in the 1970s, becoming a non-profit technical school in 1975. Through the sale of donated vehicles, the school was able to fully fund its activities, enabling it to operate without relying on tax-based government funding. Over the past four decades, our training programs have continued to grow, leading to the construction of a modern training facility in 2004. This state-of-the-art facility allows us to expand the capacity of our educational programs and provide even more value to the community through the "Wheels for Women" program.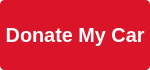 Career Training and Giving Back
We have three programs designed to set young adults and working mothers up for success. Our training programs are self-paced to ensure that each student absorbs the curriculum and acquires the necessary skills to secure a job in the automotive industry. Donated vehicles are used in training and are then either sold or awarded through the Wheels for Women program.
Auto Mechanics Training - Students receive comprehensive training in automotive mechanics that includes learning computerized diagnostics and understanding vehicle systems. Graduates of the program are qualified for careers in a variety of workplaces, including service centers, car dealerships, auto parts and supplies shops, and specialized repair centers.
Auto Body Training - In this curriculum, trainees learn how to identify body and mechanical issues through detailing. They also gain an understanding of essential concepts, such as planning and sequencing body repairs, dent repair, electrical, and refinishing. Students also acquire knowledge of framed and uni-body vehicles, as well as safety and environmental best practices. Graduates of this program can go on to successful careers in collision repair centers, as well as customizing and restoration services.
Wheels for Women - A reliable vehicle is crucial to helping a single mother gain financial independence. Since 2002, Newgate School students have given back to the community by providing refurbished cars to working single mothers in the area. Having a vehicle allows these moms to get their children to school and report to their jobs without dealing with the expense of taxis or the unpredictability of public transportation.
An Education for Life
Newgate School instructors have decades of experience in the automotive industry. They are committed to not only providing students with technical ability, but also imparting important life skills such as responsibility, curiosity, and a strong work ethic. Our programs have changed the lives of hundreds of young men and women in the Tri-Cities area. Our graduates have moved on to successful careers in areas from aviation support vehicle repair to maintain cab fleets. Newgate graduates have earned a stellar reputation for their skills and work ethic among auto body and mechanic shops in the area.
Embark on a New Journey
For young adults who are ready to take the first step toward a stable, independent career, applying to Newgate School is easy. You don't need a high school diploma, and you will not be charged any tuition or fees. What you will need is the determination to train five days a week for 12-18 months to move into a career in the automotive business. Contact us to learn more about Newgate and set up a tour to of the school.