Donate My Car in Minneapolis and St. Paul
Also Serving Hudson WI and Surrounding Areas
At Newgate School in Minneapolis, MN, we turn your car donations into tuition-free auto body and auto mechanical training for low-income young adults. These students want careers in the Minneapolis-St. Paul auto industry, and they thrive with our hands-on instruction.
Newgate's experienced instructors teach a full curriculum of auto repair skills. They also teach what's expected on the job: punctuality, civility, honesty, and responsibility. In the words of one of our students: "Our instructors are like our uncles. They want us to succeed."
Newgate School's "Wheels for Women" transportation assistance program is also funded by your vehicle donations. Newgate awards complimentary rebuilt cars to promising single moms from the Twin Cities who are struggling to become self-supporting. Your reliable, modern vehicle donations are valuable to this program.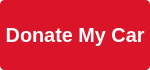 Why Should I Donate My Car to Newgate School?
Newgate School's mission is to elevate Minnesota's young adults out of challenging lifestyles and low-paying jobs into lives of personal fulfillment and self-sufficiency. We're a small school with a powerful message.
We always say that your donated car is our next textbook! When you donate your car to Newgate, you offer the hand-up we know is the key to each student's future success in life and work–Minnesotans helping Minnesotans. Newgate is self-sustaining. We're funded completely by your donations. Most cars are ultimately sold, and these dollars alone fund the school operations and training programs. Stop by Newgate School anytime and see your cars at work in our programs! You can talk with our students working on projects at the school and also meet our grads in many Twin Cities auto repair shops.

What Tax Deduction is Available?
When you donate your vehicle–car, van, or truck–to Newgate School, you will receive a tax deduction. The value of the donation, according to IRS rules, is based on how we use your car. If your donated vehicle is used for auto training or the "Wheels" program, you will receive the best tax deduction possible: private party, fair market value. We say, "Don't Trade It–Donate It!" because donating to Newgate can be an effective alternative to trading.
If your car is not used in the "Wheels" program or as a training vehicle, it will be sold. Your deduction is then the selling price, or the minimum deduction of $500. Our charity is based on our knowledge of cars, and our reputation is excellent at the auto auction. That typically means our vehicles generate higher prices–which translates into higher deductions for our donors.
We use nearly every car model, years 2006-2016, directly in our programs. Our students benefit greatly from training on cars with modern technology. Cars older than 2006 are still often used for training as well. Repairable vehicles of all years are welcome at Newgate School.
How Do I Donate My Car?
Donating is fast and easy. Drive to our school during regular business hours; no appointment is necessary. Be sure to bring your title. If your car is not drivable, give us a call at (612) 378-0177. We may be able to arrange a tow. The process only takes 10 minutes.