Helping Single Mothers in MN Regain Their Independence
---
Helping Single Mothers in MN Regain Their Independence
A reliable car can make the difference when it comes to being self-sufficient. As you get older, owning a dependable vehicle is a sign of true independence. It gives you the ability to get where you need to go. This independence is especially important for single moms.
The hard-working staff at White Bear Mitsubishi has teamed up with the Newgate School in Minneapolis to provide single moms with much-needed transportation.
The Newgate School has been part of the Twin Cities community for over forty years. We started in 1975 with a mission to help support lower-income young adults. These men and women learn to become more self-sufficient and independent members of the community.
Wheels for Women starts in the 1980s after we noticed a high need from a specific group of people: single mothers. The lack of access to reliable transportation is a real barrier to this group. These moms have difficulty finding work, managing a household, and raising children.
White Bear Mitsubishi is proud to partner with the Newgate School's Wheels for Women program in several ways:
Become a drop site where people can donate vehicles to the school
Helping source vehicles to donate to the program

One recipient of a repaired car said, "It was the biggest blessing. Me and my kids have to walk about ten blocks to get on the bus. We have to leave around 4:00 or 5:00 in the morning, so I can get them to daycare and make it to work on time. I have a 12-year-old son, a nine-year-old daughter, and boy-girl twins who are seven. Caiden is my video gamer. Kylie is definitely the mother figure; she loves taking care of people. My twins are crazy. They get in trouble quite often as they are mischievous. We're able to go out and do more. I don't have to rely on other people or the bus system to take us places. It could take a week just to go grocery shopping just because I'd have to wait on a ride, or you can only take four bags on the bus. Thank you again for this blessing. It meant the world to me and my kids."
The most important part of our program is the car donations that we get from the community. We depend on those and the generosity of the people who bring those into us. The Newgate School uses donated vehicles to help educate and train students on vehicle repair. Whether it's engine repair or body repair, all vehicles donated get fixed up so they can be donated to eligible mothers.
Vehicles can also be fixed up so they can be sold to help fund the school. The school doesn't actually charge tuition for students learning how to fix engines or body issues.
Our goal is to at least give away three cars per month. That's 36 cars per year. With the new partnership we have with White Bear Mitsubishi, we're really hoping to expand that program.
"Coming from a single-parent household myself in a low-income situation, I certainly identify with the program. It's really great to be part of it," says Richard, one of the Newgate Schools employees.
If you would like to donate a car to the Newgate School or you're in need of a car through their Wheels for Women program, you can learn more by visiting www.newgateschool.org.
A Chance for Change
The programs at the Newgate School wouldn't operate without generous donations from members of the community. Your car donation helps at-risk students learn valuable skills while also providing reliable transportation to those in need. Your donation can even earn you a sizable tax credit.
Don't let an unused car go to waste when it could make a huge impact on your community. Contact the Newgate School today to learn more.
Read More
---
Flat Tire? How to Change a Tire Like a Pro
---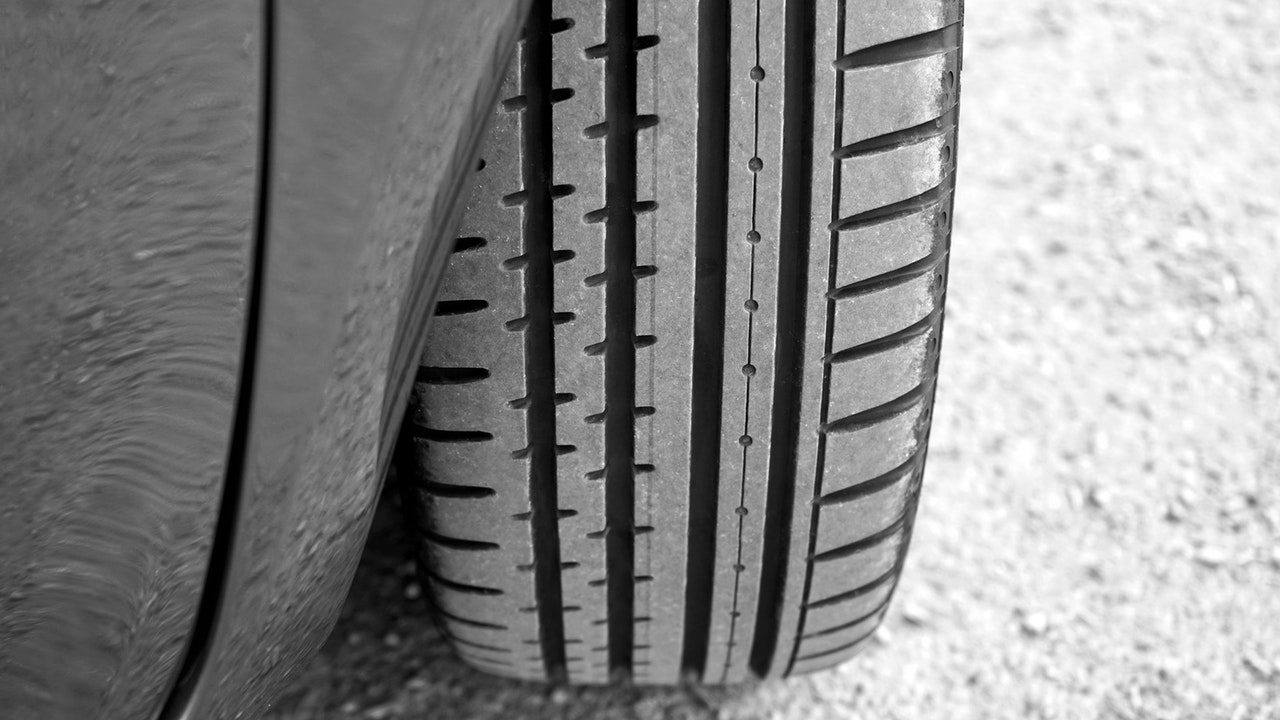 You're taking a well-deserved weekend trip to enjoy some fresh air and your favorite Minnesota lake. Then suddenly, you feel and hear a thump, followed by some vibrations and a loud flapping noise. You spot a safe location to pull over. And once get out of your car, you notice that one of your tires has gone completely flat.
What do you do?
Your car insurance may offer road-side assistance, but you also have a spare tire and a jack on you. The only problem is you're not sure how to change a tire.
How to Change a Tire
Car maintenance has never been your thing but lucky for you, we have you covered because changing a tire is simple and important to know how to do properly.
Here's a list of what you need to change a tire:
• A Jack
• Lug wrench
• Replacement (spare) tire
• Vehicle owner's manual
Bonus points if you also have these available, too:
• Gloves
• Flashlight
• Screwdriver
• Wheel wedges
• Wood (small cut 2 X 6)
Follow these next steps to become an expert in tire replacement:
1. First thing to do is find a safe space to park: If possible, avoid high-traffic areas and definitely avoid hills, dirt, and grass.
2. Now secure your vehicle: Turn on your hazards, engage your emergency or parking brake and if you have a wheel wedge, put it in place.
3. Remove the hubcap or wheel cover: If your vehicle has a hub cap or wheel cover remove this with the flat end of your lug wrench to expose your lug nuts. This works for most vehicles, but you might want to consult your vehicle owner's manual because some hub caps use a different tool, like a screwdriver, to be removed.
4. Loosen the lug nuts: Using the lug wrench, turn the lug nuts counterclockwise until you break their resistance. You may have to use some force, don't be afraid if you use your foot or body weight to accomplish this. After breaking this resistance, loosen the lug nuts about a quarter to half of a turn but DO NOT completely remove them.
5. Lift your vehicle: Refer to your vehicle owner's manual for the best place to secure your jack and follow their directions carefully. The usual placement for the jack will be beneath the vehicle frame, alongside the tire that is flat. Some vehicle's frames have molded plastic on the bottom with a cleared area of exposed metal specifically for the jack. Carefully raise your vehicle at least six inches off the ground, or however much is needed past that. If you notice any instability lower your vehicle and then reposition the jack. NEVER place a jack under the axle or suspension member.
6. Remove the lug nuts and the flat tire: Loosen and remove all lug nuts. Place these in a secure location because you'll need them again when you put your spare tire on. Carefully remove the tire by slowly sliding it straight off the lug bolts. Place it flat on the ground.
7. Install the spare tire: Be sure that the spare tire is correctly lined up with the lug bolts on the car and then slide it on them. Screw the lug nuts back on by turning them clockwise, only hand tight.
8. Lower the vehicle: Slowly lower the vehicle to the ground, then remove the jack. Fully tighten the lug nuts by turning them clockwise and replace the hub cap or wheel cover.
9. Clean up and go: Place your flat tire in your vehicle's trunk and clean up your tools. Be sure to inspect your area, gather up any other belongings, and then you can be back on your way.
A Note of Caution: Many spare tires provided in vehicles are not full-sized normal tires, because of this it's important to only drive short distances and at lower speeds to not damage your vehicle until you can get a full-size replacement tire. Consult your vehicle owner's manual for further instruction and any warnings regarding use of the provided spare tire.
Learn More from Newgate School
That wasn't too hard, was it? For more tips on how to maintain your vehicle, stay connected with our blog page for helpful resources on car maintenance. And if you'd like to learn more about Newgate School and how your car donation in the Twin Cities can help low-income young adults find rewarding careers as auto body technicians, browse through our website or contact us today!
Read More
---
Is Donating a Car Good for the Environment?
---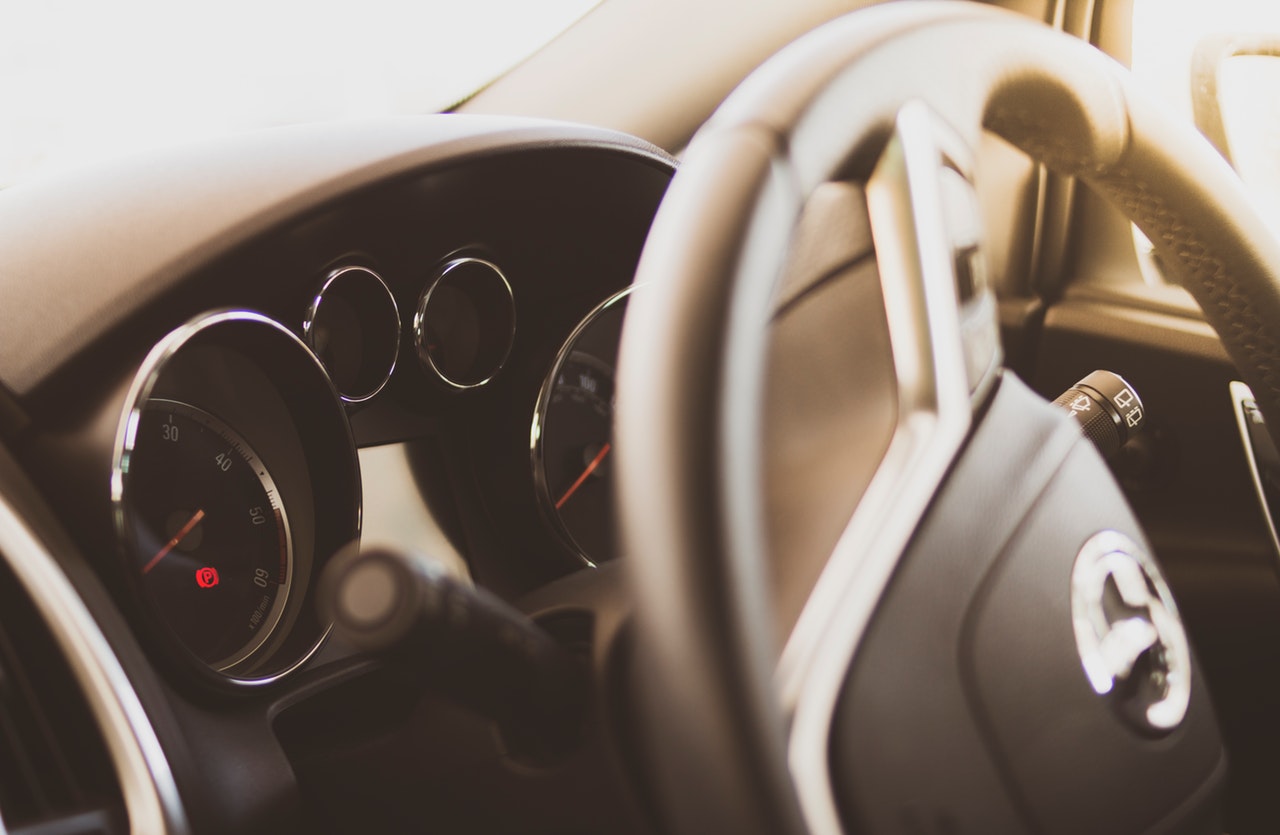 The short answer is yes! If you're interested in "going green" this year, you might wonder what sort of activities you can do to show your support for environmental protection.
Perhaps, you already practice the following daily habits:
• Recycling
• Opting for reusable shopping bags
• Conserving both water and electricity
These small changes in your routine offer huge benefits to the environment! Now what about some of those bigger decisions you've made in life, such as donating a car to charity? Why is this practice such a huge win for the environment—and also your community?
Why is Donating Your Car Good for the Environment?
Older vehicles can be inefficient with their fuel emissions. Therefore, no longer using these cars will cause less air pollution. In addition, leaks of oil, gas, and antifreeze from used vehicles can contaminate soil and water. Therefore, removing these unused cars from your driveway or yard helps protect the environment from getting exposed to such toxic fluids.
Recycling the steel parts within a vehicle can have massive environmental benefits, as well. It reduces the need of mining for iron ore, which can destroy wildlife habitats. In addition, recycling steel conserves a vast amount of energy rather than manufacturing new steel from raw iron ore.
Why is Donating Your Car Better for Your Community?
Your choice to donate a car is a conscious decision that ends up helping others in your community.
How does it do this?
You're giving an individual and/or family the support and resources they need to go to work (i.e. contribute to the local economy) and provide for their loved ones (driving to grocery store, school activities, doctor's appointments, etc.)
At Newgate School, we take your donation a step further. When you donate your car, you're giving a second chance on life for underemployed men and women, as well as single working mothers. Our vocational school offers free tuition to help students receive hands-on training to prepare them for future careers in the automotive industry. And their training begins with your donated vehicle!
Once vehicles are repaired, many of them are sold at auction, and those funds go right back into our school's programs, allowing us to offer more opportunities for young adults to enroll in our programs, graduate, and become responsible, working citizens. And many of the vehicles that are not auctioned off are given (free of charge) to single, working mothers—as part of our Wheels for Women program.
Remember, the more you actively invest in your community, the more you make it a better place to live, work, and grow!
Why Is Donating Your Car Also Better for You?
Aside from all the outstanding community benefits it offers, donating your car can also save you time, money, and hassle. Between taking out an ad, negotiating a price, and filtering out real potential buyers, you can spend a ton of your free time trying to sell your old car without much success.
If you choose to donate your old car, truck, or van in the Twin Cities, we invite you to contact us to learn more about our nonprofit school, the programs we offer, and why Newgate is the best car donation charity in Minnesota!
Read More
---
Common Misconceptions About Making a Car Donation
---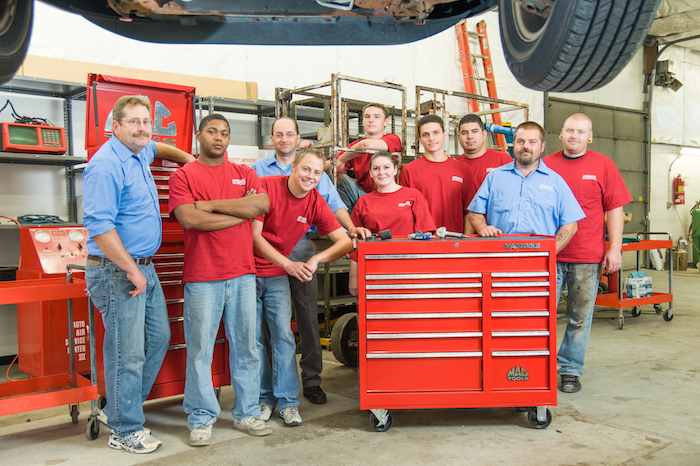 Donating a used vehicle to a local charity is a wonderful way to give back to your community. But simply typing into Google, "where can I donate my car" may not give you the exact answer you're looking for. In fact, the search results can seem overwhelming, at first. The truth is before you can decide which charity is right for you, it's important that you understand an organization's mission so that your goals are aligned with that of the charity. A big part of that is to learn about the process for collecting and using donations. This way you can ensure that your vehicle is in the best hands possible, and it will leave the most impact on the those around you.
At Newgate School, your car donation has a local and immediate impact. Your car's proceeds—and sometimes the car itself—are used to help train unemployed or under-employed adults for high-demand careers as auto body technicians and auto mechanics. As part of their curriculum, students repair your donated cars, which are then sold at auction. And those dollars alone primarily fund our automotive school's operations and career-training programs.
Common Myths About Donating a Car
If you are struggling with the decision of whether or not to donate your car, here is a quick breakdown of 4 common misconceptions that may be the cause!
Myth 1: Car Donations Equal Financial Loss
Truth: Because of recent changes in tax laws, there's been a lot of misinformation surrounding car donation tax credit eligibility. Many people worry that they will no longer receive a tax break for donating a vehicle to charity. Donated vehicles do qualify as tax deductible gifts if you itemize when filing your income taxes. You should discuss your concerns of eligibility with your tax accountant. As for the vehicle, depending on its type and condition, you can quality for financial benefits if the charity plans on using it in its operations or plans to repair it so it can be given to an individual or family in need.
As mentioned earlier, Newgate School will use your vehicle for one of two purposes: (1) Our students will repair your donated car as part of the auto body and auto mechanic training program. After which, every cent of the revenue from the sale will go directly back into funding our schools' operations, or (2) your donated vehicle will be repaired by our students and then given to a single, working mother in the area, as part of our Wheels for Women program.
So, no matter how we use your vehicle, you will still qualify for a tax credit!
Myth 2: Making a Car Donation is a Complicated Process
Truth: Depending on the charity, donating a vehicle can actually be quite simple. For example, at Newgate School, we take the hassle out of donating a car by processing all the necessary paperwork for you. How it works is one of our auto donation experts prepares the title work and reports the transaction electronically to the State of Minnesota. Afterward, you receive a donation receipt and a copy of the title. All you have to do then is cancel any insurance you have on the vehicle.
Myth 3: Some Vehicles Can't be Donated
Truth: Every charity has a different set of guidelines on what kinds of donated cars they'll accept. With Newgate, we accept every car, truck, or van of any year—as long as it is in repairable condition. Though newer models are helpful in training our students on the latest auto technology, we will never turn away a vehicle that can be repaired at a reasonable cost, and used to aid our school's mission. If you are uncertain if your vehicle is repairable, contact the school and ask for Dennis. He will assist you in determining if your car is repairable.
Myth 4: Communities Don't Benefit from Donated Cars
Truth: As discussed under myth #1, when you donate to Newgate School, your car will directly impact the surrounding community. As a nonprofit automotive technical school, we offer auto body and auto mechanic training for unemployed or under-employed adults, which allows us to continue to help low-income young adults succeed in their quest for self-sufficiency. In addition, our Wheels for Women program has helped us provide hundreds of cars to low-income single working moms. Because our school is primarily funded by your donations, you can rest assured that your car will be in good hands and will have the biggest impact on those around you.
If you're interested in donating your car to Newgate School, contact us today and you'll quickly discover why we're one of the best car donation charities in Minnesota!
Read More
---
Smart Tips for Donating a Car to Charity
---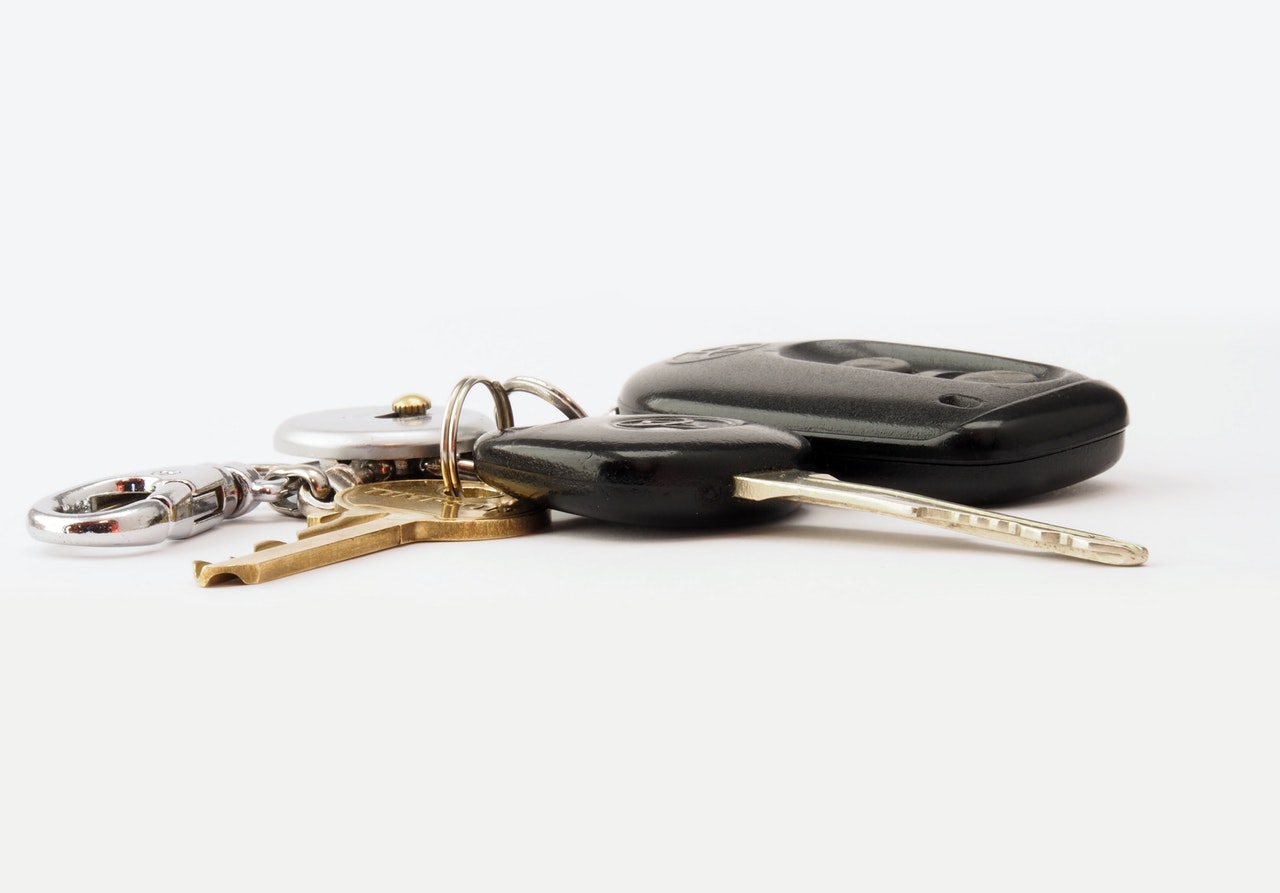 You have this extra car that has been part of your family's life for some time that you almost never use. You don't want to trade it in because you don't really need another vehicle in the family, or it won't bring a fair price on trade. Selling it means you have to engage potential buyers in the negotiating process, and that's not what you want to do. So, you have decided to consider donating it to a worthy cause. Now you have questions. How does the process work, and what are the factors to consider when donating a car to charity.
Let's explore the process further to help you learn how to donate a car with confidence and how to identity which non-profit organization will offer the most value and return on your investment, and leave you feeling like your used car will continue to be an important part of a person in need's life.
What Criteria Should I Look for in a Local Charity?
For many non-profits, the goal of helping struggling families and individuals receive the support and assistance they need to achieve a higher quality of life plays a fundamental role in how they run their organization.
But how do you know if a charity is reputable?
Questions to Ask a Charity Prior to Making a Car Donation
Before making any type of donation, it's essential that you first understand how the organization plans to use your donated vehicle to help support the local community.
Important questions to ask prior to making a car donation:
 Does the organization plan on using the vehicle in its operations?
 How will the organization use the vehicle to better its mission?
 Will the organization give my car to someone in need?
 How does the organization determine who receives the vehicle?
 What percentage of proceeds does the organization receive from the car's sale?
 How does the organization use these proceeds to benefit others?
Understanding the answers to these questions will allow you to make well-informed decisions on whether a charity stays true to its mission and whether its practices reflect your values.
How Can I Qualify for a Car Donation Tax Credit?
An organization that plans to use the vehicle in its operations or gives it to an individual or family in need will allow you to receive a car donation tax deduction. If your vehicle is sold, your deduction will be based on its selling price. In this case, the minimum deduction of up to $500 can be claimed for vehicles that are either sold or used for parts.
Since the passing of the Tax Cuts and Jobs Act, it's necessary that you itemize your charitable deductions to receive a car donation tax credit. Be sure to secure a receipt from your charity (within 30 days) that documents how the vehicle was used, so you can determine the amount of your car donation tax deduction.
Extra Tips for Donating a Car
Have Your Title Handy: In order to make a car donation, you'll need to have your title ready. If there is a lender listed on the title, you will need a lien release at the time of donation, even if the lien has been satisfied for some time. The lender is typically listed on the front of the title.
Take a Picture of the Car. If you plan on claiming a deduction for a car donation, you may wish to take photos of the vehicle for future reference.
About Our Car Charity
Newgate School is a nonprofit automotive technical school located in the Twin Cities that offers auto body and auto mechanic training for unemployed or under-employed adults. When you donate your car to Newgate, your vehicle will be used to help train and prepare students for their future careers as auto mechanics.
The goal of our charity is to place graduates into meaningful careers in the auto trades throughout the Twin Cities area. The students, along with their instructors, work together to evaluate each donated car, truck, or van to determine what level of repair is the most cost-effective. If it is determined that a donated vehicle is not cost-effective to repair, it will be used for parts, and your tax deduction will be up to $500. But if it is determined that your donated vehicle is cost-effective to repair, a student is then assigned to perform the repairs to the vehicle. Once the work has been completed, the car is detailed and prepared for sale at the local wholesale auto auction.
A portion of all donated vehicles are given -at no cost- to a promising single working mom to help her transition to self-sufficiency—as part of our Wheels for Women transportation assistance program. Both of these options allow you to receive the fair market value car donation tax deductions, and most importantly, allow you to make a huge difference in the lives of others.
We invite you to contact us to learn more about our nonprofit school, and discover why we are one of the best car donation charities in MN!
Read More
---