How to Get Rid of a Car That Doesn't Run
---

How to Get Rid of a Car That Doesn't Run
If you have a broken-down vehicle that needs more attention than you can give it, it's time to find out how to get rid of a car that doesn't run.
Your old clunker finally gave up the ghost, and when you tried to trade it in for a new car, the dealer laughed. So how do you get rid of a vehicle that doesn't run? We've got five ideas to help you get that clunker out of your driveway.
5. Sell it Privately
You may still be able to put some cash in your pocket by selling your old clunker on your own. You'll need to be realistic about the value of the car. You should also be upfront with potential buyers if you're expecting them to tow it themselves and negotiate the price accordingly.
Of course, like any private car sale, you'll have the hassle of placing advertisements and meeting prospective buyers, which comes with its own set of safety concerns.
4. Sell it to a Junk Service for Cash
Although many junk removal services expect payment for hauling away non-running cars, some will pay you for your old vehicle. Make sure to negotiate a price that includes the cost of towing, so you don't get hit with a surprise charge that nets you less money than you expected.
3. Sell it for Parts
Are you handy with tools and know your way around a car? You can sell your old vehicle off for parts. Some makes and models have a high demand for parts, so you may be able to make significantly more money selling it in pieces versus trying to sell the whole car.
The caveat to this option is, having a dismantled vehicle in the driveway is unsightly. If you have particularly persnickety neighbors, you may face complaints from the Homeowners' Association. So, you'll want to clear space in your garage or backyard shed to stash your car parts.
2. Sell it to a Mechanic or Body Shop
Some auto repair and body shops use disabled vehicles either as spare parts or for their service technicians' continuing education. You'll want to be sure to have them evaluate your automobile before settling on a price. If the shop doesn't know how they will end up using the car, it may be challenging to negotiate a price.
1. Donate it to a Charity
Donating your car may be your most profitable option. Many charities will come and pick up the vehicle at no charge, and you're more likely to get a better value for the car and potentially save big on your taxes.
There are hundreds of charities throughout the United States who accept vehicle donations. If you haven't had success trying to sell your car, you can get a tax deduction by donating it to a 501(c)(3) non-profit.
When you gift your vehicle to a charity, you'll get a receipt for the car's fair market value, which you can use when you file your tax returns.
The Right Charity Matters
The charity you choose can make a difference, not only in the amount of your tax deduction but in the value that your donation offers to the community.
If you're in the Greater Minneapolis area of Minnesota, you can donate your disabled car to Newgate School. Newgate provides vocational training in auto mechanics and auto body repair at no cost to young adults from disadvantaged homes.
In addition to training students for a stable, well-paying career in the auto industry, Newgate also has a Wheels for Women program. This program helps working single mothers by giving them a car.
When you donate your vehicle, the Newgate School staff will pick up the car and evaluate it immediately to ensure you get the largest possible tax deduction. So, you save money on your tax bill while giving a helping hand to local men and women looking for financial stability and independence.
You Don't Have to Be Stuck with That Old Clunker
Now that you see how many options you have, you can finally stop stressing over what to do with your non-running car. There are ways to sell it for some spending money, or you can have a charity take it off your hands (and charities like Newgate School will even take care of the title transfer for you).
Read More
---
How to Get Rid of an Old Car
---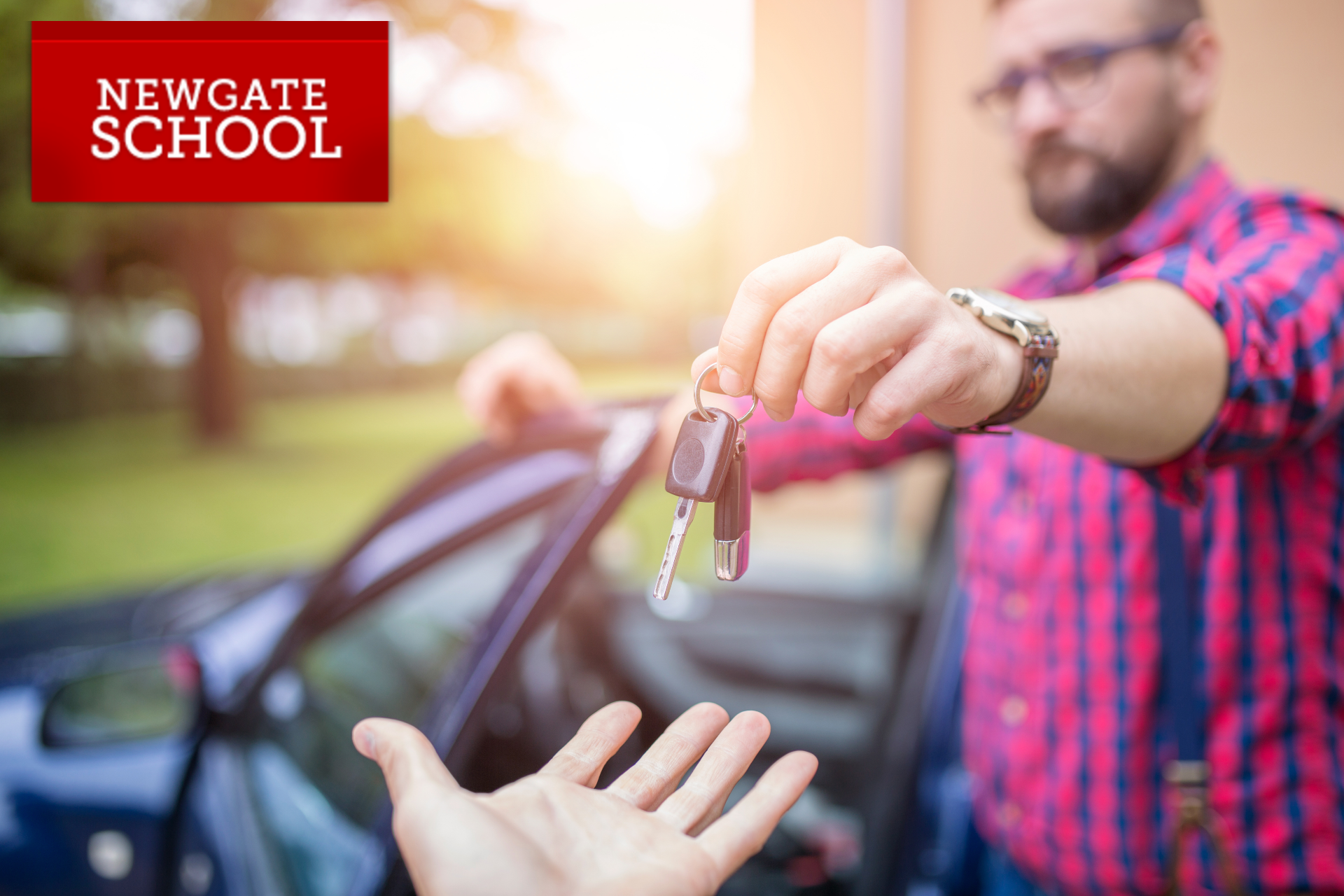 Saying Good-bye to an Old Friend
The sedan you inherited from your grandparents got you through college, your first breakup, your first apartment, and your first job. But now it's time to retire it and get a new vehicle. Now you're wondering what's the best way to get rid of an old car. There are several options available, including donating your vehicle to charity. We'll explore the plusses and minuses to each option below.
What is the Best Way to Get Rid of an Old Car?
The short answer is: "it depends."
The biggest factor in deciding your old car's ultimate fate is its current condition. If it's under 10 years old, runs well, and the body and interior are in great condition, you may be able to trade it in or sell it. If the vehicle's best days are far behind it, your options may be more limited, but you can still come out ahead financially with a little creative thinking.
Option 1: Trade the Car In
Many car dealers have tools on their websites that allow you to preview the value of your trade-in. If you're planning to finance your purchase, it's a good idea to know how much value the dealer will give you for it (or if they'll take it at all).
Getting a high value on your old car can save you cash on your down payment on a new vehicle. Many dealers may not take older cars for trade, especially if they lack technology such as a rear camera. If you were counting on your trade-in to lower your down payment, you may be disappointed.
Option 2: Try Selling it On Your Own
If you're determined to get some money out of your elderly coupe, you can pop an add up on Craig's List or Nextdoor and try to sell it yourself.
Auto dealers want to make a profit, so they're more likely to lowball your trade-in. You may be able to get more value out of it by selling it privately. Posting ads and responding to inquiries is a hassle. Then you have to find a safe, public space to make the transaction—and pray that the check is good.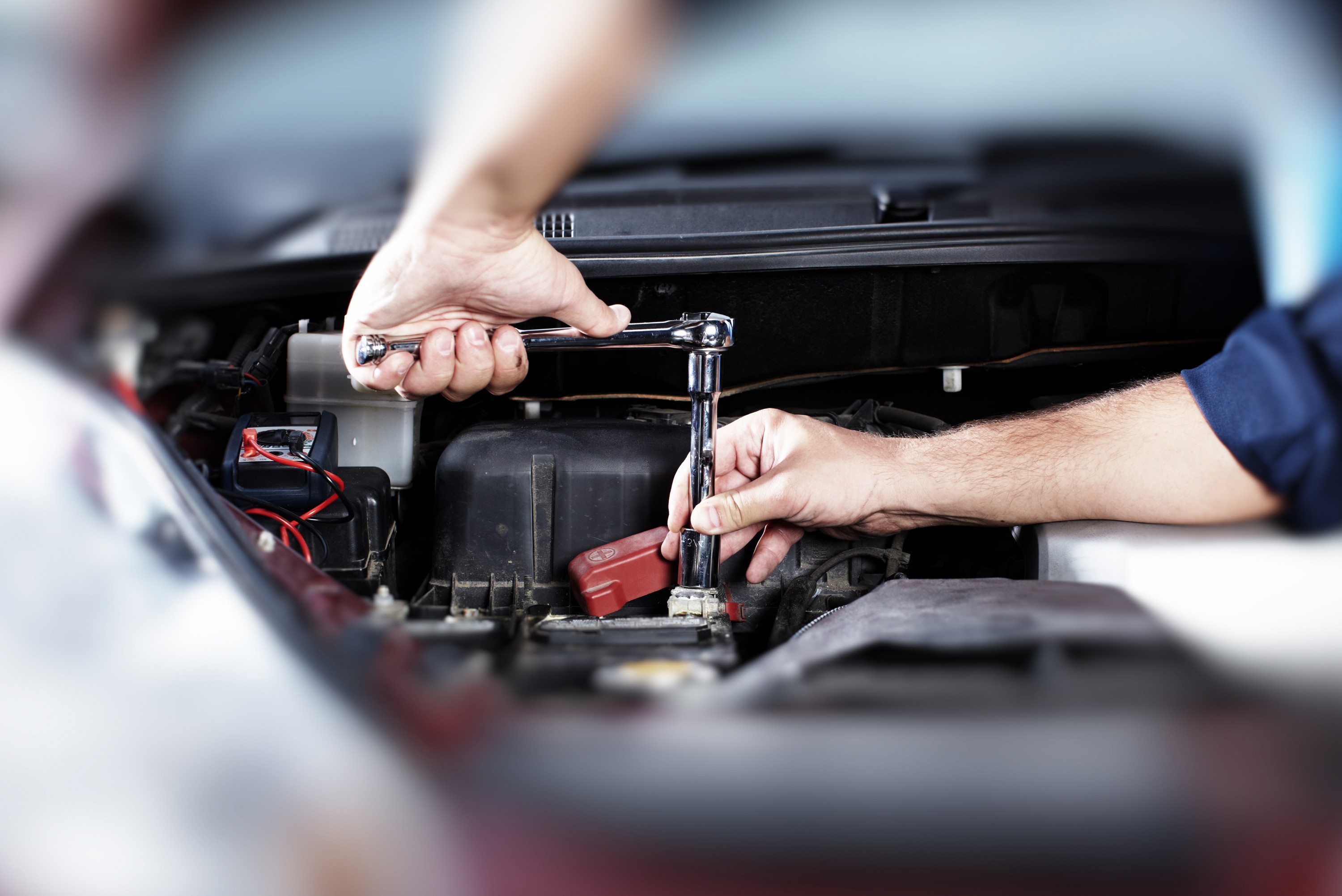 Option 3: Hand the Car Down
If the dealer turned down your trade-in and you don't want the hassle of selling it yourself, you can always hand it down to a younger sibling or cousin. You're helping a new driver exercise their independence without draining their savings account. If something goes wrong with the car, it could make for some uncomfortable visits with the family.
Option 4: Donate the Vehicle to Charity
If you're feeling stuck wondering where to get rid of an old car, consider donating it to a local charity. There are dozens of charitable organizations, such as Newgate School, that accept vehicle donations.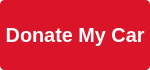 You may not get cash upfront, but you may get a chunk back when you file your taxes. You need to do your homework to be sure it's 1) a 501(c)(3) charity and 2) is willing to pick up your car if it doesn't run.
So, Where is the Best Place to Get Rid of Your Old Car?
Newgate School in Minneapolis, MN, is a 501(c)(3) non-profit vocational school whose mission is to help disadvantaged young men and women train for a career in the automotive industry. When you donate your car to Newgate, it is used in our mechanics or auto body training programs.
We'll pick up your car, even if it's not running, and we take care of the title transfer on-site. And we'll make sure you get the maximum value for your vehicle so you can get the biggest write-off on your taxes. So, stop wondering how you can get rid of that old car and give Newgate School a call today.
Read More
---
Is My Car Too Old to Donate?
---

Every Car Deserves a Second Chance
You may be thinking about giving your old car a second chance by donating to the Newgate School in Minneapolis. Here's what you need to know if you're asking yourself, "is my car too old to donate?"
The Newgate School depends on donations from drivers like you to keep the school running. By offering tuition-free programs for at-risk adults, the Newgate School can give many students a second chance. Similarly, your old car can gain new life. Of course, you may be wondering, "is my car too old to donate?"
Here are some things to consider when you're thinking about donating that old vehicle to the life-changing programs at the Newgate School.
What Should I Look For In My Older Car?
While we're happy to accept nearly any vehicle, some essential qualities make a donated vehicle an excellent learning tool for our students. The goal is to use your unused vehicle as a hands-on textbook to teach our students about auto body and mechanics. We then sell the cars to put money back into the program. Sadly, that means some vehicles may not be of much use towards our goals.
Here are some important qualities we look for:
The vehicle has been mostly well-maintained
It has under 150,000 miles, give or take
Minimal rust underneath the car
The engine and powertrain are in good shape
The normal repair costs aren't more than the vehicle's value
If you're unsure if your car meets these qualifications, give us a call and tell us more about your potential donation.
Who Typically Donates to the Newgate School?
Some people don't just think to themselves, "is my car too old to donate;" they also wonder if they are the right kinds of drivers to donate a vehicle to our program. We're fortunate enough to take donations from various people, many of whom are just like you.
Here are where some of our cars generally come from:
Recent college graduates who are upgrading to a newer vehicle
Grandparents or others who have stopped driving
Drivers who are upgrading their cars and don't want to deal with the hassle of selling their old ride
People in our community with huge hearts and want to help those in need.
Learn more about our program online or look for one of our videos on YouTube, showing our impact within the community.
Write-Offs That Matter
If you typically itemize your taxes, you can donate your old car to earn a tax credit. As a 503C non-profit organization, your donation is entirely tax-deductible. When you bring in your vehicle, we'll even help you fill out all of the appropriate paperwork to get the full value of your deduction.
The value of your deduction is based on the final sale price of the vehicle after our students get it back into shape. Don't worry. We'll go over all of the details when you stop by.
A Chance to Make a Difference
If your old car seems like a good fit for our program, give us a call or stop by today. We're authorized to transfer titles in MN, so you only have to bring your title. We'll take care of the rest.
Your donation helps our students learn life-improving skills that put them on the right track to success. We couldn't do it without you and your old car. Thank you from the bottom of our hearts.
Read More
---
12 Moms of Christmas with the Newgate School
---
It is Better to Give When Someone in Need Receives
Twin Cities Live is proud to team up with White Bear Mitsubishi to feature The Wheels for Women program at Newgate School in Minneapolis.
Since the 1980s, the nonprofit has donated over 700 cars to moms who don't have reliable transportation. Typically, Newgate highlights one recipient each month on Twin Cities Live, but for the 12 Moms of Christmas event, they wanted to go all out to capture tremendous amounts of joy.
According to Blythe Severson of the Newgate School, "The Newgate School started over 20 years ago. There were single moms with small children who didn't have reliable transportation, and that created, as you can imagine, a lot of issues for them to get their kids to school, to get to work, keeping a full-time job, etc..
We started taking some of the cars that were donated to be used in our training program to help teach our students, and then use those cars as a way to give back to the community.
So, we took those vehicles and gave them to women who needed them. This is the first year that we've actually done an event like this: 12 vehicles all at one time. The idea that we had for doing this was pretty amazing, and it actually almost doubled the number of vehicles that we were able to give away to women this year. It's an amazing thing for us, for all of us at Newgate.
Richard Herod III of White Bear Mitsubishi stands with a room full of excited women: "Today is a really awesome day, and I really appreciate all of you to be willing to take time out of your morning to be here at a specific time so we could coordinate this. It's the first year we've done the 12 Moms of Christmas; hopefully, we can keep doing it every year. Thank you for being Santa's little helper."
"So I raised two kids," says Severson," and I just imagined myself what it would have been like to try and get them to school and back home while trying and get myself to work every day without having reliable transportation. I just cannot imagine doing that. So when I look at women like this, who are keeping full-time jobs and raising families by themselves, there is nothing like the feeling of helping them maintain a better life for their families.
While 12 moms walk out into the parking lot, some carrying their small children, they meet with representatives from various auto dealers who participated in the event. Herod meets their excitement: "I'm so happy to be here with a group of car dealers that have come to make a difference in your Christmas holiday this year: Friendly Chevrolet, Gilleland Chevrolet, The Apple Auto Group (Apple Ford Shakopee, Apple Chevrolet Buick Northfield, Apple Ford Lincoln Apple Valley, Apple Valley CJDR), Volkswagon of Inver Grove, Rydell Auto and Outlet Garage, and White Bear Mitsubishi.

We're just so pleased this holiday season to make your Christmas holiday a little better. This is our first year of doing the 12 Moms of Christmas, but hopefully, it won't be our last.
The moms are introduced to their new cars. "This is a blessing. I'm so happy," says one mom while another can be heard expressing gratitude: "This is so amazing. I swear, my old car…the heat didn't work. I'm sitting here crying."
One mom interviewed explained how having a reliable car means the world to her family: "I'm speechless. My little guy was born with Spinal Bifida and has to see several specialists on a regular basis. That's been kind of the biggest challenge. He's a little trooper."
Some of the moms discuss how they had to walk everywhere before today: "It feels awesome. I moved here four years ago without a car, and now I have a car. It's so amazing. It's a miracle," says the mother of ten-year-old twin boys, "we walk everywhere" while another exclaims, "I walk to work. I walk my girls to school. So this is a huge blessing."
"My heart is so full. This is the best day ever," said Christy Gilleland of Gilleland Chevrolet Cadillac," We feel so blessed that we're able to do this and meet these awesome ladies."
At the Newgate School, we try to give away two cars a month throughout the year. This time of year (Christmas), it means something more.
When You Help a Mom, You Help a Family
The Newgate School is able to lead the Wheels for Women program from generous donations from the community. By simply donating an old, unused vehicle, you can not only make room in your garage but can help change a single mother's life forever.
Learn more about how your used car can make a difference by contacting the Newgate School in Minneapolis today.
Read More
---
Wheels for Women "Cribs Edition" with Vannesia Thomas on Twin Cities Live Blog
---
Impacting Real People Everyday
Everyone remembers the MTV program "MTV Cribs," where celebrities would show you all around their houses and brag about all of the things they were proud of.
Thanks to a Minneapolis-based non-profit program, women are feeling like celebrities since the 1980s. The Newgate School has provided cars for working mothers through it's "Wheels for Women" program.
In the spirit of MTV's Cribs, the latest Wheels for Women recipient proudly shows us all around her new ride.
"I'm Vannesia, and this is my ride." Says Vannesia Thomas with a massive smile on her face standing in front of her new-to-her car. "I love the color. It feels like it's one of those colors that blends in with other cars. I love it, and it's so spacious. In the back of the car, we have beautiful leather seats and a bunch of space. I have three kids, so there's just enough room for all of us. I have three boys. They're very vibrant, energetic, loving, and they keep me on top of my toes.
"I did have another car" explains Vannesia, "that I bought four or five months ago. I knew that it had problems, but I needed a car. I didn't have a lot of money, but I needed a car. It had so many problems that I had to visit the shop a number of times. I just couldn't get it fixed, and one day it just broke down. I spent well over $700 just to get it fixed. What I love about the front of the car is that it has a wood grain finish. That's not something I'd expect from a 2004, but it looks really good. The car is super huge in the front seat. To have a company do something like this is awesome. It means a lot to me."

"In hearing Vannesia's story," says Richard Herod III of White Bear Mitsubishi, "how she is a mother of three who bought a car, spent a bunch of money in repairs, and then that car broke down, leaving her with no way to get to work. That's a troubling situation. The fact that the Newgate School has a program where people can donate their vehicles, and then students come there, tuition-free, to learn how to fix cars, and those cars are then donated to mothers who need a vehicle is pretty awesome. Vehicles that aren't donated are sold to help fund the program. It's the best karma circle I've ever been part of.
Michael Scott, an instructor at The Newgate School, explains, "on occasion hen we give a car away, we still have unforeseeable things that will happen. In this case, a car is running too cold. As we get into winter weather, the thermostat says it's running too cold. She can come back in and we'll fix it for free. We usually give away a car and then support that person for the next three to six months, handing any repairs we may not have caught on its final inspection.
Richard Herod III is optimistic about the future of the program: "Our goal for 2020 is to double the number of cars we give to women. We are so proud to partner with the Newgate School. We believe with your help; we can get more cars donated."
If you are interested in donating a car or need a vehicle, make sure to contact the Newgate School or White Bear Mitsubishi. You can be part of a movement that not only helps single mothers obtain reliable and safe transportation but a program that teaches at-risk adults valuable skills that will better their living situations.
Read More
---