Your Donations At Work
Categories: General
---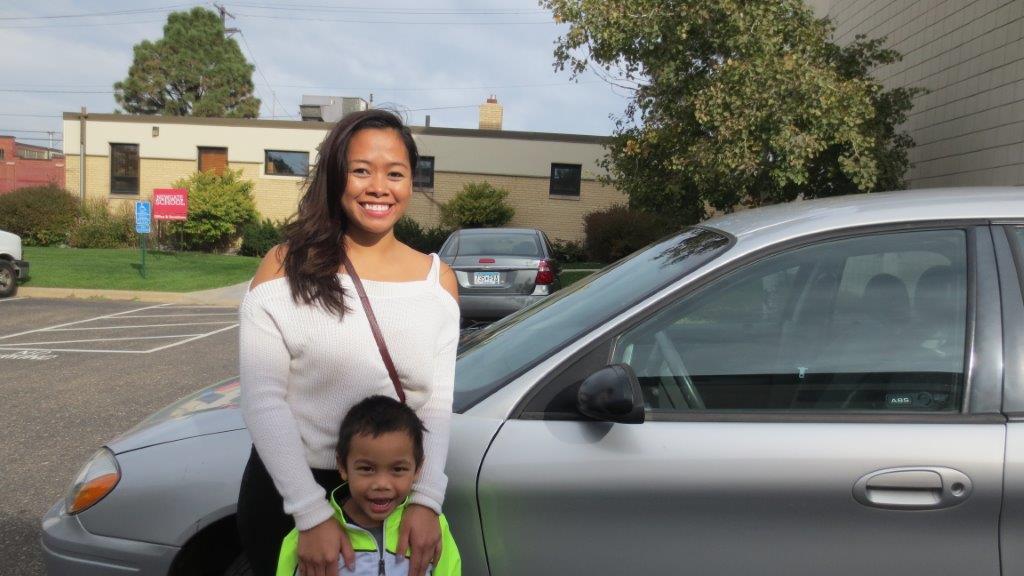 Meet Vicki, the most recent recipient of a vehicle from Newgate's Wheels For Women program. Vicki is a full-time working mom of 2 who recently separated from her children's father. "It was difficult starting on the road to self sufficiency after being in a completely dependent relationship. There was so much I needed to learn. I was left high and dry without a vehicle or funds to support myself and my children."
"I started a full time job, but had to find ways to get to work each day. Not knowing whether I would find transportation to get to work or to bring my children to the sitter was one of the hardest parts about not having a vehicle. Doctor's appointments, and trips to the grocery store needed to be planned accordingly. It meant walking to our destination, borrowing someone's vehicle or finding a ride from a family member. It was definitely a struggle."
Her sister was aware of their situation and told her about Newgate's Wheels For Women program. "I have never owned my own vehicle before. I am so grateful for the Wheels program at Newgate because I can now say I have a vehicle to call my own. I am able to take my children to the sitters, get to work each day, drop the kids at basketball practice, make doctor's appointments etc. It has changed our lives tremendously."
Newgate students who work to repair and refurbish these vehicles are really proud to be able to "pay it forward" as well. The program provides them with tuition free training and they are able to provide single working moms with reliable vehicles at no cost. As one of our students said "This is the best part about the entire Newgate program." Vicki defintely agrees! She said "When picking up the car, I was filled with joy and disbelief. I could not believe that I was being handed a vehicle to call my own. Words cannot express how grateful I am. I appreciate you all at Newgate for helping me and my family out with a vehicle. It has been life changing."