Newgate Students Learn the Latest in Paint Technology
New technology and the demand for environmentally friendly paint systems means that makers like PPG Industries and Keystone Automotive are constantly creating improved automotive paint products and processes.
Recently, Newgate School Auto Body students had the opportunity to participate in on-site training with these valued industry partners. This program gave students a chance to get up to date on the latest automotive paint technology, products, and best practices.
Shifting Toward Sustainability
According to the Minnesota Pollution Control Agency, volatile organic compounds (VOCs)—a component of solvent-based paint—are considered dangerous pollutants. VOCs contribute to ground-level ozone, which is a significant pollutant that contributes to smog.
Such pollutants are known to have short- and long-term impacts on our health including:
allergies and other eye and sinus irritation
asthma
nausea
organ and nervous system damage
Given the health impact of VOCs, paint manufacturers such as PPG Industries have been shifting the formulation of their automotive paints and finishes away from a solvent base and toward a more environmentally friendly water-based formula.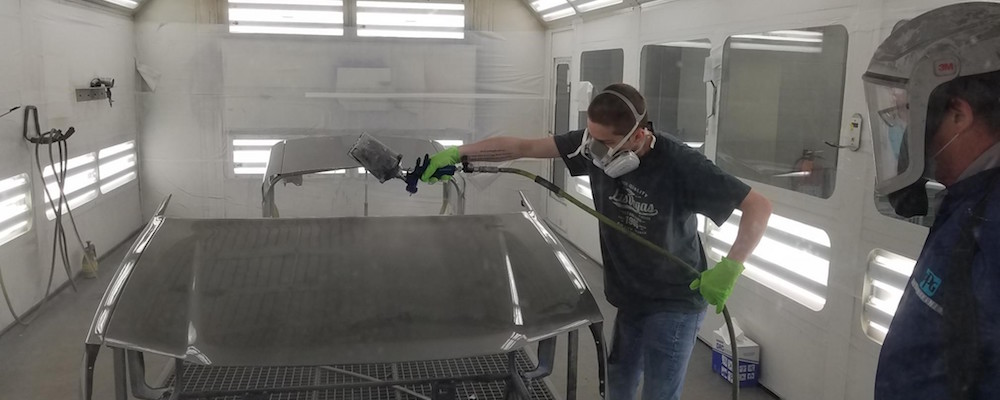 Time-Saving Technology
Besides creating a safer environment in the auto body shop and our community, recent advances in auto paint application technology show substantial time and energy savings.
Newgate students learned about cutting-edge systems such as overspray-free paint technology that allows body shops to apply multiple colors on a vehicle (ex: roof and body are different colors) without the need for masking.
Having access to this technology saves body shops as much as an hour of work per vehicle. In addition, the precision in this process eliminates the need for specialized air filtering systems, saving energy costs.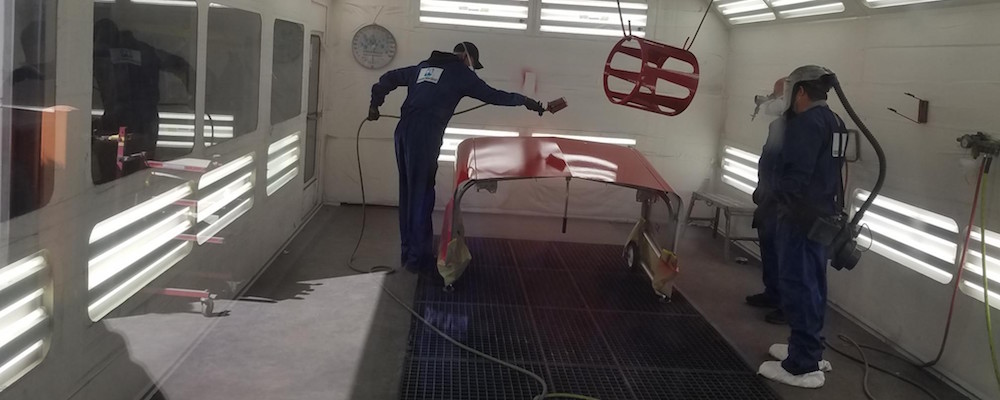 Valued Partners in Training
The Auto Body Training program at Newgate School trains young adults in the Twin Cities area for a rewarding career in the industry. Our students gain experience in all aspects of working in and managing an auto body repair shop.
Newgate's curriculum includes:
planning the sequence of repairs
dent repair for metals and plastics
color mixing and matching
prepping, taping, priming, and sealing
Our instructors keep up with current trends and best practices, so our students get a complete, up-to-date education. Keystone Automotive and PPG Industries are valuable partners with our school. They provide our students with crucial access to the latest products and paint technology. Thanks to their contribution, when our trainees leave Newgate School, they have the skills and knowledge to start working in a shop immediately after they graduate.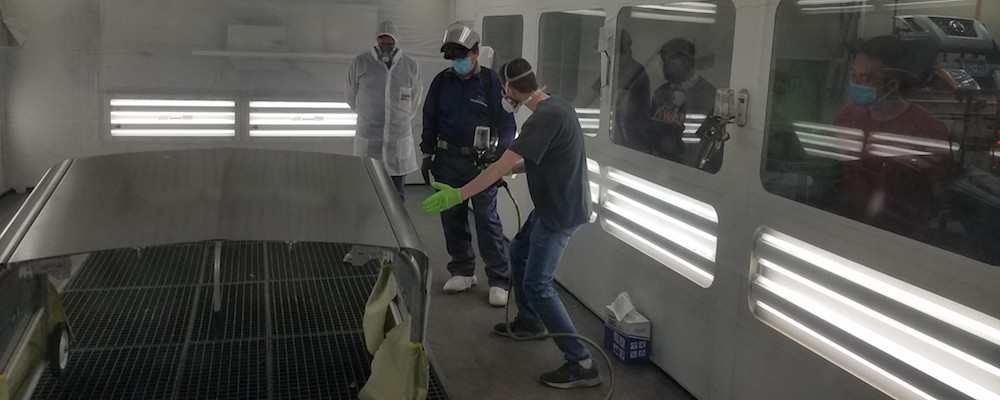 Have an Old Car that Needs Work? Consider Donating It!
Newgate School is a non-profit offering no-charge vocational training to young adults in the Minneapolis-St. Paul, MN area. Our operations are funded entirely through vehicle donations.
We use donated vehicles in our Auto Body and Auto Mechanic training programs. After our students complete repairs and reconditioning, these vehicles are either resold or donated to single working mothers in the Twin Cities area.
If you've got an old car that you no longer drive, consider donating it to Newgate School. We'll take vehicles even if they aren't running and are damaged—as long as they are in repairable condition. Your gift provides our students with hands-on training, and you'll get a nifty tax deduction.