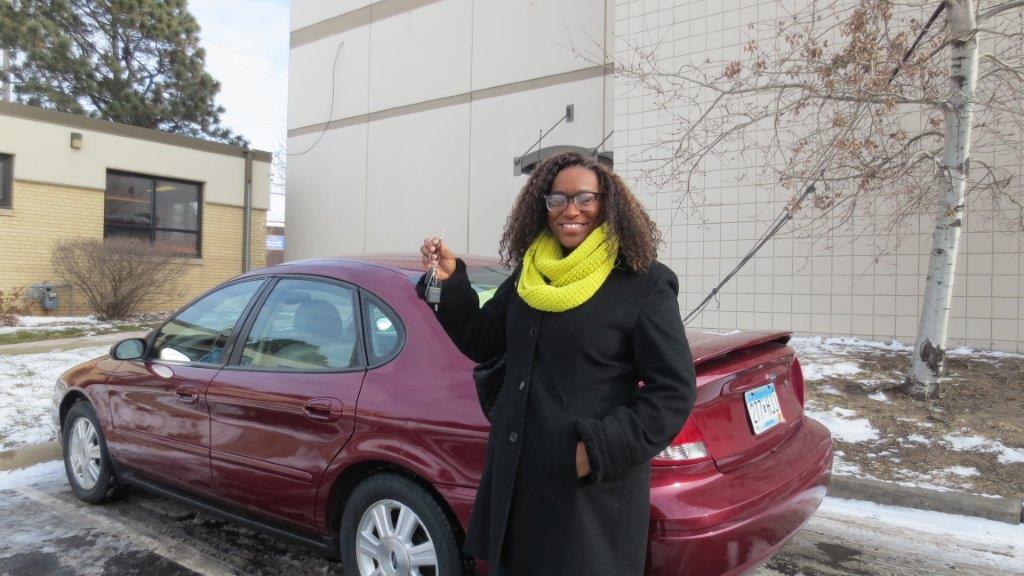 Meet Tyesha! She's the latest amazing single Mom to receive a vehicle through Newgate's Wheels for Women program. She heard about the program through the Jeremiah Program, which prepares determined single mothers to excel in the workforce, and decided to complete the on-line application. "My experience with the application process was efficient and convenient. I was able to apply online and heard back a little over a month via email! The representative provided the VIN number the same day and we arranged pick up within the week."
Newgate's Wheels For Women program provides reliable transportation to single, working Moms who would otherwise not have a vehicle to maintain their jobs and get kids to school & daycare. Our students refurbish & repair eligible donated vehicles to get them ready for new ownership. "Our previous car was over 20 years old and our daily commute during the week is over an 1hr and 40 mins. round trip. With the winter coming it was imperative to have a reliable vehicle so my children and I could make it to school and work." Now she has the peace of mind a reliable vehicle brings for her family. "I am grateful for the generosity of those who donate to this program!"
Her overall experience with the program from the application process to picking up her new car was awesome. "Their was absolutely no cost to me and the process was really efficient. This vehicle will help our family accomplish our goals of maintaining employment, finishing school, and pursuing additional streams of income as we work towards homeownership! This was the perfect Christmas present!"