Flat Tire? How to Change a Tire Like a Pro
Categories:
---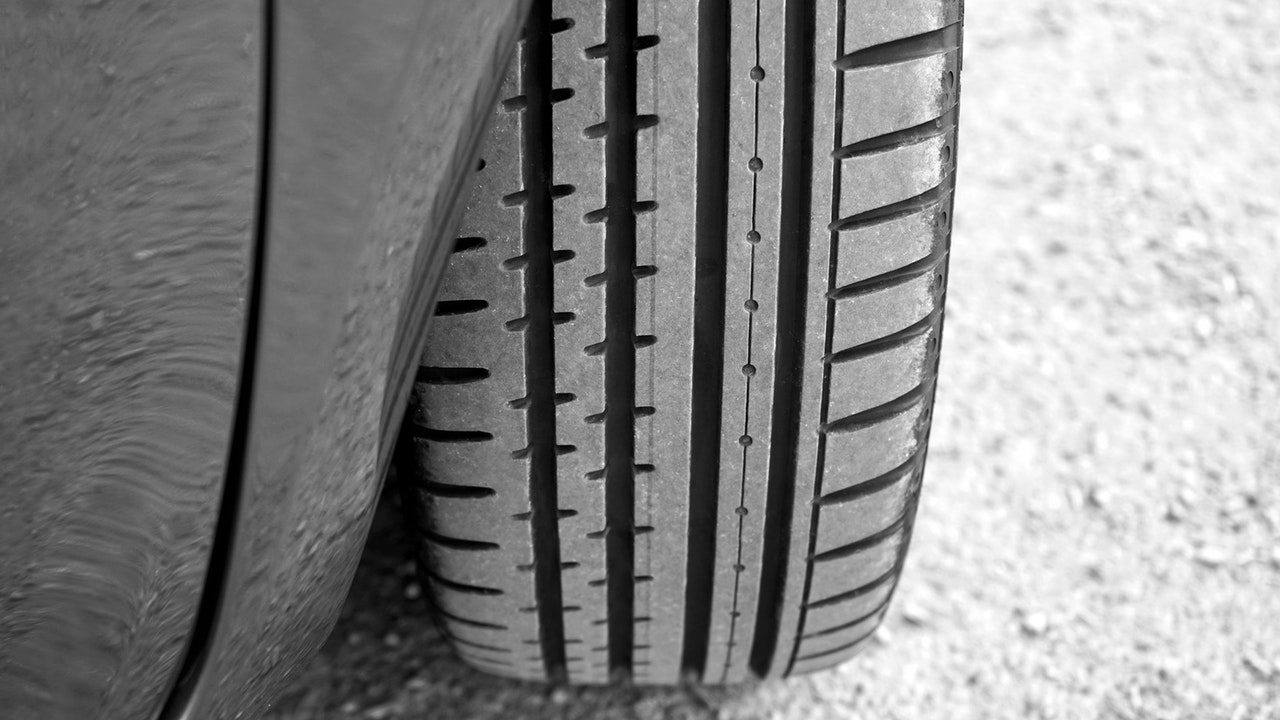 You're taking a well-deserved weekend trip to enjoy some fresh air and your favorite Minnesota lake. Then suddenly, you feel and hear a thump, followed by some vibrations and a loud flapping noise. You spot a safe location to pull over. And once get out of your car, you notice that one of your tires has gone completely flat.
What do you do?
Your car insurance may offer road-side assistance, but you also have a spare tire and a jack on you. The only problem is you're not sure how to change a tire.
How to Change a Tire
Car maintenance has never been your thing but lucky for you, we have you covered because changing a tire is simple and important to know how to do properly.
Here's a list of what you need to change a tire:
• A Jack
• Lug wrench
• Replacement (spare) tire
• Vehicle owner's manual
Bonus points if you also have these available, too:
• Gloves
• Flashlight
• Screwdriver
• Wheel wedges
• Wood (small cut 2 X 6)
Follow these next steps to become an expert in tire replacement:
1. First thing to do is find a safe space to park: If possible, avoid high-traffic areas and definitely avoid hills, dirt, and grass.
2. Now secure your vehicle: Turn on your hazards, engage your emergency or parking brake and if you have a wheel wedge, put it in place.
3. Remove the hubcap or wheel cover: If your vehicle has a hub cap or wheel cover remove this with the flat end of your lug wrench to expose your lug nuts. This works for most vehicles, but you might want to consult your vehicle owner's manual because some hub caps use a different tool, like a screwdriver, to be removed.
4. Loosen the lug nuts: Using the lug wrench, turn the lug nuts counterclockwise until you break their resistance. You may have to use some force, don't be afraid if you use your foot or body weight to accomplish this. After breaking this resistance, loosen the lug nuts about a quarter to half of a turn but DO NOT completely remove them.
5. Lift your vehicle: Refer to your vehicle owner's manual for the best place to secure your jack and follow their directions carefully. The usual placement for the jack will be beneath the vehicle frame, alongside the tire that is flat. Some vehicle's frames have molded plastic on the bottom with a cleared area of exposed metal specifically for the jack. Carefully raise your vehicle at least six inches off the ground, or however much is needed past that. If you notice any instability lower your vehicle and then reposition the jack. NEVER place a jack under the axle or suspension member.
6. Remove the lug nuts and the flat tire: Loosen and remove all lug nuts. Place these in a secure location because you'll need them again when you put your spare tire on. Carefully remove the tire by slowly sliding it straight off the lug bolts. Place it flat on the ground.
7. Install the spare tire: Be sure that the spare tire is correctly lined up with the lug bolts on the car and then slide it on them. Screw the lug nuts back on by turning them clockwise, only hand tight.
8. Lower the vehicle: Slowly lower the vehicle to the ground, then remove the jack. Fully tighten the lug nuts by turning them clockwise and replace the hub cap or wheel cover.
9. Clean up and go: Place your flat tire in your vehicle's trunk and clean up your tools. Be sure to inspect your area, gather up any other belongings, and then you can be back on your way.
A Note of Caution: Many spare tires provided in vehicles are not full-sized normal tires, because of this it's important to only drive short distances and at lower speeds to not damage your vehicle until you can get a full-size replacement tire. Consult your vehicle owner's manual for further instruction and any warnings regarding use of the provided spare tire.
Learn More from Newgate School
That wasn't too hard, was it? For more tips on how to maintain your vehicle, stay connected with our blog page for helpful resources on car maintenance. And if you'd like to learn more about Newgate School and how your car donation in the Twin Cities can help low-income young adults find rewarding careers as auto body technicians, browse through our website or contact us today!