Driving Change with Twin Cities Live and White Bear Mitsubishi
Newgate School is proud to partner with Twin Cities Live on 5 Eyewitness News and White Bear Mitsubishi in expanding the reach of its vocational training programs as well as Wheels for Women, its transportation assistance program for local single mothers.
We are a nonprofit, automotive technical school in the Twin Cities that is funded by the donation of vehicles. Newgate offers tuition-free training for unemployed or under-employed adults, and the donated vehicles become the students' classrooms. Newer model vehicles are especially helpful for students to learn the latest in automotive technology. Students graduate in 12 – 18 months as certified auto technicians, and you'll find them in the auto industry throughout the Twin Cities. And now with White Bear Mitsubishi's help as a vehicle donation drop-off site, it will be easier than ever to support the school by donating your vehicle.
Wheels for Women
Many of the vehicles repaired by the students are sold at auction to help keep Newgate School tuition-free. Some, however, are put to use in our Wheels for Women program. Through this initiative, we assist single moms by providing cars and vans (usually three a month) at no cost. Reliable transportation is often the key to success in the early stages of a single mom's transition to self-sufficiency, and you can help make this happen when you donate a vehicle.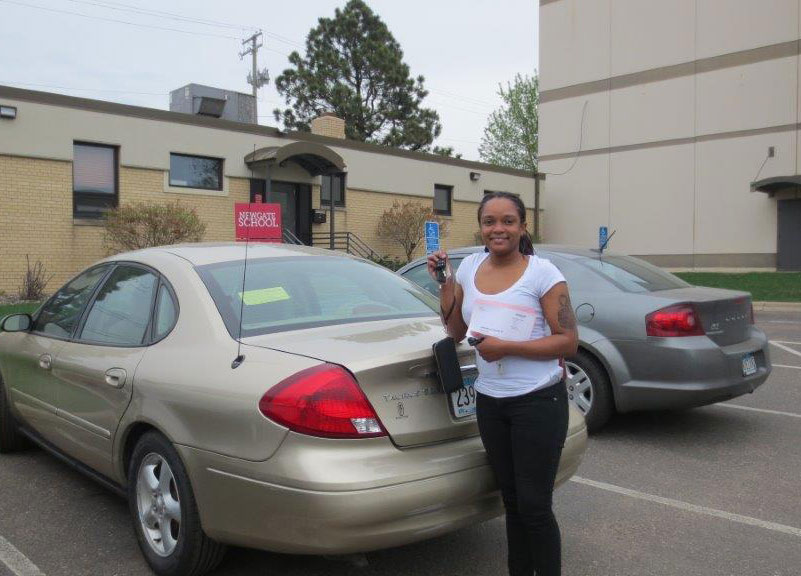 Every month, Twin Cities Live will host a new segment highlighting the positive changes Newgate School and our Wheels for Women program have on local adults and single mothers. See the latest segment below.
Donating is Simple
Donating your car is easy and usually takes no more than 10 minutes. If you would like to donate your vehicle, you may drop it off at Newgate or at White Bear Mitsubishi. All you'll need in addition to the vehicle is its title and lien release (if there is a lender listed on the title).
White Bear Mitsubishi
(651) 483-9106
3400 Hwy 61 N, White Bear Lake, MN 55110
Monday 7AM-9PM
Tuesday 7AM-9PM
Wednesday 7AM-9PM
Thursday 7AM-9PM
Friday 8AM-6PM
Saturday 8AM-6PM
Sunday Closed+
Donate your unwanted vehicle today and help Newgate School to continue providing tuition-free training for a new generation of auto repair professionals while helping single mothers in the Twin Cities get reliable transportation at no cost to them.