Working Single Moms
Newgate School's "Wheels for Women" Transportation Assistance Program
Every year, more than several dozen later-model donated cars are awarded to talented young single moms like Latina. In the lifetime of Newgate's Wheels for Women program, over over 500 women have been helped by folks like you.
Latina's Story
It may be warmer in St Louis, MO where Latina was born and raised. But here in Minneapolis, spring arrived early for her and her three-year-old daughter, Zyan. First, Latina, a warm, friendly young woman, was recently hired as a customer service representative for a large mortgage company. Now, she can pay her rent, groceries, and child care. Then, Newgate presented Latina with a complimentary car through Newgate's "Wheels for Women" transportation assistance program to aid single moms transitioning into the workforce.
Latina says: "This car is a miracle! Now I can get Zyan to childcare and still get to my new job on time. Thank you to the special donor. You are in my prayers!"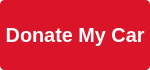 Applying for the "Wheels" Program
If you or someone you know wish to more about the application process for the "Wheels" program, more information is detailed on our "Wheels for Women" page.
Donate Your Car to Help Working Single Moms in Minnesota
Donating is as fast as it is easy. Drive to our school during regular business hours; no appointment is necessary! We may be able to arrange a tow if the car you're donating is not drivable. Make sure to bring your title, and that's it! The process only takes 10 minutes.
To donate your car, truck or van, please call (612) 378-0177. Thank you, donors!