Local Charity Minneapolis

Find Purpose By Donating Your Old Car
Thanks to our kind neighbors, the Newgate School gets to continue to improve our students' lives. If you're looking to support a local charity in Minneapolis, consider working with The Newgate School.
Working with a local charity in Minneapolis can be extremely rewarding. Beyond the increase in mental health and social circles, giving back to your community helps make a better world for you and your family.
The Newgate School began under the principles of making the Twin Cities area the best that it can be. As a non-profit organization, we rely on involvement and donations from people just like you. When it comes time to support a local charity, consider bolstering The Newgate School in Minneapolis.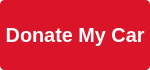 What Is The Newgate School?
If you're not familiar with The Newgate School, we are a local charity that provides free classes on auto body and auto mechanics for at-risk young adults. Our students never pay tuition. During their 12-18 month program, they learn more than just the hard skills required to work in the auto-service world. They also learn soft skills like work ethic and confidence.
Thanks to our connection to the local industry, we're able to place most of our students immediately after they complete our program. They can make an honest living and improve their entire life situation.
Learn more about the kinds of people who participate in our program by exploring our website or giving us a call.

We Don't Exist Without You
Our students rely on used car donations as their textbooks for learning their much-needed skills. We take these donations into our shop and use them to provide lessons and practice for our students. This hands-on approach is the most successful way to teach these kinds of skills, so what would we do without an influx of vehicle donations?
After a vehicle is repaired, updated, and inspected, we have the opportunity to sell it. People in the community have a chance to purchase a reliable car at a great price, and the profits go back into funding our programs.
If you have an old car sitting around, please consider donating it to help keep our program running at its best.
Helping Single-Mothers
Another aspect of our program is helping local single mothers get access to transportation at no cost. Some of the cars that we repair will become part of our "Wheels for Women" program. We give these cars to single mothers in the community who currently don't have regular transportation.
You can imagine the difference it makes to a family when they have a vehicle to call their own. Trips to school, work, and more now become a regular part of life instead of a stressful part of the day.
It's Never Been Easier To Make a Difference
Because we are a non-profit with 503C(3) status, your used car donation can be an itemized tax deduction. Not only can you help our program continue to make a difference to the greater Minneapolis area, but you can also reduce your tax obligations.
Stop by today with your old title, and we'll take care of the rest. Without help from people like you, this local charity couldn't keep making a difference.