Vehicle Donation Centers

Get a Larger Charitable Tax Deduction for Your Car
If you're considering donating your vehicle to charity, the vehicle donation centers you choose can make a big difference in your tax bill. See how Newgate School can get the greatest value for your donation.
Here's How We'll Net You a Larger Tax Deduction
We can sell many of the donated vehicles we receive, often for a higher price than you might get if you tried to sell it yourself or trade it in. Cars that go through our Maintenance program are inspected, repaired, and detailed to get the highest resale value. The amount we sell your donated vehicle for will be the amount of your tax deduction. Alternatively, if we decide to use your vehicle in one of our community or training programs, your deduction amount will be the car's fair market value as allowed by the IRS.
We Make it Simple to Donate Your Vehicle
Newgate School is licensed by the State of Minnesota Driver and Vehicle Services to transfer car titles on-site. All you need to do is bring in the vehicle and its title, and we'll take care of the paperwork. Our staff will also help you complete the appropriate IRS form so you can claim your deduction when you file your tax returns. You won't have to stand in line at DVS to transfer your title, and you don't have to worry about making repairs and sprucing up the car before you bring it in. We can even arrange to tow your vehicle.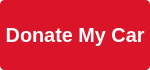 Changing Young Lives, One Car at a Time
When you donate your vehicle to Newgate School, you are helping us give young adults a solid foundation to build their lives. Our programs train people for a career in automotive maintenance. Jobs in this field are stable and well-paying, which helps communities create stability. Our school is self-sustaining: the vehicles we restore and sell provide 100% of our income. Your tax-deductible gift changes the lives of young men and women who often don't have the resources to attend a college or vocational school.
Providing a Lifeline for Single Mothers
Our Wheels for Women program provides cars and family vans at no cost to single mothers. Having a dependable car means working single moms can get their children to school and daycare while holding down a stable job. While you lower your tax bill, your donation brings stability and self-sufficiency to a young family.
Don't Be Confused by Tax Law Changes
Although changes to the tax law have created a lot of confusion regarding charitable donations, you CAN continue to claim charitable gifts on your tax returns. Newgate School is a great option when you're considering vehicle donation centers. Your gift helps to improve lives, and our maintenance and community programs are designed to get the maximum value from your vehicle. And that larger deduction will feel pretty good when you file your taxes!