Vehicle Donation Benefiting Local Children

Donate Your Car to Change Lives Today
Are you in the Twin Cities area and have an old car you need to get rid of? Instead of donating it to a larger organization like Kars4Kids, consider donating to the local non-profit Newgate School, where your used vehicle donation will help to improve the lives of many local children, moms, and low-income adults, right here in our community.
It's easy to get excited about getting a new car, but what happens to your old car when it's time to upgrade? Often people will trade in their old vehicle towards their new car, but sometimes cars can't be taken for trade, or the amount offered is just too low. Another option is to donate your car to a charity like Kars4Kids. If you are in the Minneapolis or St. Paul, MN areas, you have an additional option available that will directly impact your neighbors right here in the Twin Cities: donate your car to Newgate School to help educate members of our community.
What is Newgate School?
Whether you've lived in the area for days or decades, you might not be familiar with Newgate School and all it has to offer. Newgate School became its own entity in the 1970s, after starting as a part of the University of Minnesota during the decade prior. Since 1975, Newgate School has been a tuition-free nonprofit automotive school that offers training, education, and vocational opportunities for adults in the area who can't afford this type of education otherwise. Instead of leaving our low-income neighbors out in the cold, Newgate School trains and works with these students to help them turn their lives around and make a great career in an ever-growing field.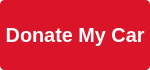 What Happens to My Car?
Once you've made your tax-deductible car donation to Newgate School, your old vehicle begins its new journey. Skilled and passionate instructors will use your old car to train students on a wide variety of routine maintenance practices, as well as more major and complicated repairs based on the condition of the vehicle. After the vehicle has been used for training purposes and is repaired to road-ready condition, the donated car can then be sold. The money from the sales of donated cars is what keeps the Newgate School running, allowing the school to continue training students and making a positive impact. Larger organizations, like Kars4Kids, are great, but with Newgate School, you can feel good knowing that every step of the process is benefiting the Twin Cities community directly.
Wheels for Women
Sure, Newgate School sells many of the cars that are repaired by its students to keep the lights on and doors open. Did you know that the school has a program that gives cars for free to working single moms, too? Not only does this help local moms, it benefits local children as well. Over 500 women from our community have been awarded vehicles to make their lives easier in the time that the Wheels for Women program has been active. Dozens more vehicles will be donated to hard-working single moms in the Minneapolis and St. Paul areas this year, and every year following.
Donate Your Car to Newgate School Today
Don't bother with low-ball trade-in offers or trying to sell your old car yourself this year. Donate your old car, and this time skip the national organizations to opt for a local non-profit. Bring your car to the Newgate School and sleep better knowing you are helping your neighbors in the Twin Cities. Your old car will be in great hands and will make someone's life better very soon.