Donate to Newgate School Tools for Success Fund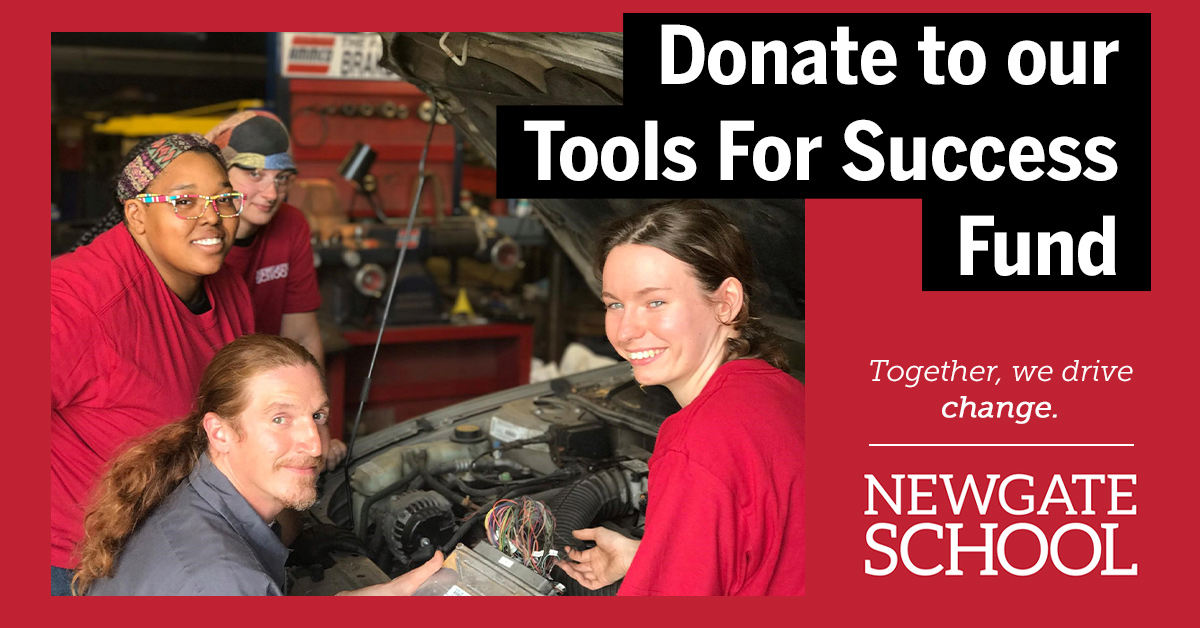 Thanks to the generosity of the community, Newgate School has provided tuition-free automotive training for underserved young adults since 1975. We are grateful for all auto donations but vehicles to train on is only part of the story. Beginning level tools and toolboxes are expensive and students may take years to afford what they need to thrive in their learning and future careers. If you'd like to help support our students with monetary donations that buy the tools they need to succeed, please complete and submit the below information. Thank you for supporting Minnesota's future automotive professionals and Newgate School.
You can trust Newgate School. We are registered as a 501(c)(3) non-profit organization and all donations are tax deductible to the extent permitted by law. Please consult your tax advisor regarding specific questions about your deductions.