Donate Car Tax Deduction

Looking to Make a Difference? Donate Your Car
An old car doesn't have to be a burden. By donating your car to Newgate School, you can make a difference while getting a valuable tax deduction.
It's not uncommon to have an old car sitting around the garage. Some cars need enough repairs that they're not worth the effort. Other vehicles are just left behind when the kids go off to school. It's always hard to know exactly what to do with an unused vehicle. You could junk it, but that means wasting a perfectly good old car. You could try to sell it, but that would require time and effort to have it ready for the sale. If you donate your car to the Newgate School in Minnesota, you can find a new purpose in that old car. On top of that, you'll be eligible for a tax deduction that will save you money come tax time. When you're ready for a win-win, contact the Newgate School to donate your car today.
Your Car Can Live Again
The Newgate School is a nonprofit program located right in the heart of the Twin Cities. Our auto body and mechanic training programs help unemployed and underemployed adults learn skills that can get them ahead in life. The program has no cost to students. They use your donated car to learn and practice. Under our supervision, your old car will be repaired to running order. The proceeds from its sale are used to fund our programs. When you donate your car, you are taking an old vehicle and turning into an opportunity to an at-risk adult. Stop by our webpage or give us a call to learn more about our amazing programs.
It's Never Been Easier to Get a Tax Deduction
Donating your car is easier than ever that it is with the Newgate School. You only have to bring your car and its title to our school. We are licensed by the Minnesota Driver and Vehicle Services to transfer titles on site. We can also help you fill out all of the appropriate IRS forms so that you can get a tax deduction. We'll even help you understand how the IRS determines your car's fair market value.
Do you know someone else with an old car sitting around? Give them our information and encourage them to donate their car today.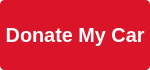 Tax Deductions Make a Difference
There are two ways that your donated car tax deduction's value is determined. The first method is if your vehicle is in our maintenance program. Our students fix it, and then we sell it. The price at which your old car sells is the amount of your deduction. The second option is if your donated car is used for our Wheels for Women program. In this case, your tax deduction is determined by the fair market value allowed by the IRS. We'll help you understand how it all works.
More Ways to Help: Wheels for Women
Our Wheels for Women program is a program designed to help out single, low-income mothers. Our students make all of the necessary repairs to have your old car running like new. We then give that car to a mother in need. That means your unused car could help more than just our students. Whether you're looking to improve your tax situation or make a difference in the lives of others, the Newgate School can offer both. Stop by today.