Car Donation Minnesota

Give Your Old Car a New Life
Whether your old vehicle doesn't run or just doesn't get much attention, you should consider making a car donation to Newgate School in Minnesota.
If you have a vehicle taking up space in your driveway, you may not know the best way to deal with it. You could try to sell it. Of course, that means paying for repairs or upgrades to make it attractive, posting it for sale, and dealing with all of the people who want to stop by and see it. Even after all of that work, you still might end up taking a low offer just to be done with it. A better option is to make a car donation to the Newgate School. It doesn't matter if your vehicle is old, run-down, or broken; it can have a new life. Your car donation will ensure that our programs can continue to change the lives of at-risk adults throughout Minnesota. Check out our website or stop by the school, we'd be happy to introduce you to our life-changing programs.
Simple, Yet Effective
When you make a car donation to the Newgate School, we do everything we can to make the process as easy as possible. You just have to bring in your car with its title. We'll take care of everything else. We are licensed by the Minnesota Driver and Vehicle Services to transfer titles right in our office. We're also happy to help you fill out the appropriate IRS forms to make sure you are eligible for a tax deduction for your car donation.
Don't worry if you're not sure how tax deductions work. Our team will help you fill out all of the necessary paperwork to make the most of your deduction.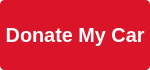 Changing Lives at the Newgate School
If you've never heard of the Newgate School, you'll be pleased to know that this non-profit program's mission is to help at-risk adults learn valuable vocational skills. Our auto boy and mechanic training help unemployed or under-employed people throughout the area learn the necessary skills to find good work. We don't charge our students fees or tuition. Your car donation is what keeps our program running.
Our program has an excellent track record of helping our students find work. Stop by to learn more about our success rate.
The True Value of a Car Donation
After our students have completed working on your donated car, we put the car up for sale. The proceeds from that sale are what we use to fund our program. By keeping our program free for our students, we are able to impact the lives of those who need it most. The price at which we sell the car is what you can use for your tax deduction come tax time. Without car donations from people like you, our program wouldn't have the reach or impact that it has now.
The Newgate School Difference
The Newgate School is one of the only programs of its kind. We believe in providing opportunities to adults in our communities. In just 12 to 18 months, our students are ready to join the workforce and turn their lives around. Your car donation is the start of a process that is changing the face of our towns, cities, and state. If you have a car you no longer need, please consider donating it so that our program can continue.