Car Donation Bloomington MN

The Gift that Keeps on Giving
Whether you have an extra car because no one needs it anymore or your old clunker is no longer road-worthy, you can use it towards making a difference. Consider donating your pre-owned vehicle to Newgate School near Bloomington, MN. Your gift could be the turning point in the life of a young adult or single mother.
Vocational Training Makes a Difference
In an era where more people are struggling to make ends meet, there is a need for skilled workers. As long as people are dependent upon their vehicles, we'll need others who can service, repair, and upgrade those cars, trucks, and SUVs. At Newgate School, we work with at-risk and low-income adults to teach them this valuable skillset. Our students never pay tuition and walk away with the necessary skills and confidence to find reliable employment. Donating your car to our program gives hope to a young adult or a young family when they need it the most.
Real-Life Benefits
Not only do our students directly benefit from your car donation, but there are perks for you, as well. Beyond the feeling of making a difference, you can also earn a tax credit. In many cases, this tax credit is greater than what you'd get when trying to sell your car or junk it for parts. Our team even helps you fill out the appropriate tax forms for this donation. We are licensed by the Minnesota Driver and Vehicle Services to transfer your title, so making your donation to us is easy. As a 503©(3) non-profit, your gift is officially recognized by the IRS as a charitable donation. Stop by or give us a call to learn about the entire process today.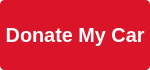 Beyond the Classroom
Newgate School relies on car donations to fund our entire operation. Materials, tools, and parts aren't free. Once our students learn by working on your car donation, we put the vehicle up for sale. The money earned from the sale makes up all of our funding. We also refurbish old cars to donate to the "Wheels for Women" transportation-assistance program. This program helps working moms get a reliable vehicle to drive at no cost to them.
Your old car can make a difference to more than just our students. Browse our website to learn more!
Partnering with Newgate School
Almost any charity will accept a car donation. Unlike these charities, we don't simply wash your old car and try to get whatever we can out of it. Instead, our students use donated cars essentially as textbooks. They learn and practice mechanic skills. They roll up their sleeves and get their hands dirty while learning a valuable trade. Only after the vehicle is restored is it placed for sale. Your car's second life can provide a new life for our students. Consider donating to us today!