Auto Donation MN

The Tax-Saving Alternative to a Trade-In
Instead of selling or trading your old car for spare change, consider an auto donation in Minnesota and the incredible tax benefits that come with it.
You just bought a new vehicle, but the dealer either didn't offer you fair trade-in value or didn't want your old car at all. What do you do with it? Consider an auto donation. Newgate School in MN accepts used vehicles, running or not.
Save on Taxes and Hassles
Having an unwanted car can create several problems, especially if parking is limited where you live. You could try to sell it, but it's a lot of work to keep it attractive to buyers. And then there's the paperwork hassle when you do find a buyer.
If the car is older than ten years old, or not running, you may only get pocket change for your trouble. When you donate your auto to Newgate School, we'll make sure you get the highest tax deduction allowable.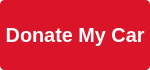 Auto Donation is Easier Than You Think
If you have an old car, truck, SUV, or van you need to get rid of, contact us. Our experts will assess your vehicle and help you through the process of donating it. All you need is the car and the title. We'll take care of the transfer through the MN state Driver and Vehicle Services on site.
We'll also walk you through the IRS tax form to have the documentation you need when you file your tax returns.

What is the Newgate School?
We are a non-profit vocational school providing tuition-free training. Our students learn auto body repair and mechanics. At the same time, they acquire other transferrable skills that help them gain financial independence and stability.
Newgate School operations are funded entirely through the sale of donated automobiles.
How Is Your Deduction is Determined?
When you donate your vehicle to Newgate School, we assess it to determine the best way to maximize your donation (and your tax deduction). Your auto becomes part of our training programs, where students complete repairs and detail the car.
If we sell the vehicle, your tax deduction depends on the amount we get for it. Alternatively, we may use the car in our Wheels for Women program. In this case, your deduction depends on the fair market value, per IRS regulations.
Giving Back with Wheels for Women
While our curriculum's focus is training students for careers in the automotive industry, it's also essential that they give back to the community.
The Wheels for Women program provides cars, vans, or SUVs to single mothers in MN who need reliable transportation for their families.
Let Us Help Lessen Your Burden
Newgate School offers a hassle-free alternative to private selling or trading in your old car to save you money on your taxes. To make your auto donation as safe and convenient as possible, we offer a "touchless" donation option.
Contact us to learn more about it. Of course, we also welcome your in-person visit to our school. Call us to set up an appointment to bring your car. We're easy to get to from anywhere in MN.